Home » Ukrainian Journal of Radiology »

2014, vol XXII, # 3
2014, vol XXII, # 3
THE CONTENTS
2014, vol XXII, #3, page 8
M. V. KRASNOSELSKYI, V P STARENKYI, O. M. SUKHINA, A. V. SVYNARENKO, V. V. KARVASARSKA, L. O. AVERIANOVA, O. H. AVRUNIN
SI «Grigoriev Institute for Medical Radiology of National Academy for Medical Sciences», Kharkov
WAYS OF MODERNIZATION OF EXTERNAL BEAM RADIATION THERAPY IN UKRAINE
The current state and possibilities for the improvement of external beam radiation therapy (EBRT) were analyzed and the model of structural and technological reformation Radiotherapy Service of Ukraine was determined. The principle of territorial optimization of distribution of new technological capacities and personal resources as one of the elements of scientifically based state program of phased comprehensive modernization of EBRT centers considering their starting level of technology and staffing is proposed.
Keywords: external beam radiation therapy, cobalt unit, linac, EBRT planning system, oncoradiological cluster.
2014, vol XXII, #3, page 15
I. O. VORONZHEV, I. O. KRAMNYI, O. P. SOROCHAN, YU. A. KOLOMIICHENKO
Kharkiv Medical Academy of Post-graduate Education
RADIOGRAPHICAL CHARACTERISTICS OF PNEUMOTHORAX SEVERITY IN CHILDREN WITH EXTEMELY LOW WEIGHT DURING MECHANICAL VENTILATION
Objectives. Objectification the extent of pneumothorax severity in children with extremely low birth weight during mechanical ventilation.
Materials and Methods. Analyzed data radiographs of the chest 23 infants with extremely low birth weight using ALV in which pneumothorax was diagnosed. X-rayradiographperformedresearchon the unitRUM-20M under the followingtechnical specifications: 100 mA,40-44kV, exposure 0,02-0,04s inthe intensive care unitPolymobil-10 and Siemens 1,2-2,5mAs, 40-42 kVThe specificeffective dose, boys andgirlstonotexceed2.7mSv /MAC.To verify the diagnosis, all patients performed an ultrasound of the cardiovascular system using dopplerechocardiography and complete clinical and laboratory research.
Results. This work provides method of diagnosing the degree of pneumothorax in infants with extremely low birth weight during mechanical ventilation by decreasing the volume of the lungs, mediastinal dislocation index and diaphragm displacement of the down.Proven high correlation between the severity and individual indicators and indices between each other. The analysis allowed the diagnosis in 47,9 % of the first (light) degree of pneumothorax, in 30,4 % of patients diagnosed with second degree severity and the most severe third degree pneumothorax was diagnosed in 21,7 %.
Conclusions. Past studies have allowed to distribute pneumothorax in infants with extremely low birth weight while using assisted lung ventilation for metric data in radiograms into three degrees by severity of lung volumecollabing, the degree of displacement of the diaphragm and dislocation of the mediastinum, allowing us to objectification the assessment data.
Keywords: radiography, premature infants with extremely low birth weight, pneumothorax.
2014, vol XXII, #3, page 21
L. O. HAISENIUK, H. V. KULINICH, A. S. SAVCHENKO
SI «Grigoriev Institute for Medical Radiology of National Academy for Medical Sciences», Kharkov
CARDIAC RISKS IN PATIENTS WITH LUNG CANCER IN DYNAMICS OF CARRYING OUT RADIATION THERAPY ON LINEAR ACCELERATOR
Aim of the Research. To determine the state of cardiovascular system in patients with lung cancer (LC) during and after photon therapeutic radiation on linear accelerator for valuating risk and early diagnostics of radiation therapy complications (RT).
Materials and Methods. Clinical and instrumental examination of 35 patients with lung cancer in course of RT on linear accelerator Clinac 600C has been carried out. Clinical trial included thorough study of the state of cardiovascular system by means of analysis of patients' complaints, results of objective methods, researches and conclusions of related specialists. Instrumental examination included ECG, echocardiogram. Bioelectrical myocardium activity and the signs of coronary insufficiency and/or heart rhythm disorder were evaluated with the help of electrocardiograph FX-326U. Radiation was carried out in conventional fractioning mode — single focal unit 2 Gy, 5 fractions a week till total focal dose of 68-70 Gy. When giving 40 Gy after the planned two-week interval control computer tomography of thorax organs was carried out. In case of absence of signs of tumor lysis and tumor process the irradiation volume was reduced to the amount of primary tumor focus and the 2nd stage of RT was carried out.
Results. The age of patients with LC in 90 % of cases exceeded 60 years. It has been shown that the initial state of such patients before RT met the determined nosological entity of cardiopathology of ischemic heart disease (IHD)with cardiac insufficiency of various degrees — in 100 % of cases, arterial hypertension — in 71 % of cases. Moderately grave conditionds was registered in the examined group in 60 % of cases, which was conditioned by pulmocardiac insufficiency. All the examined had signs of diastolic and in 29 % — systolic myocardium dysfunction, in most of them — 65,7 % on the background of preservation of ejection fraction level. Risk factors of development of oncological and cardiovascular diseases have been observed: smoking in 91 %, hypercholesterolemia — in 60 % and excess weight in 57 % of patients, burdened anamnestic record — 28,6 %, professional harmful factors — 14,3 %.On finishing of RT course progress of initial or clinically expressed signs of chronic cardiac insufficiency (CCI) on the background of arterial hypertension, IHD and/or respiratory failure have been found. Increase of amount of patients with general moderately grave conditions to 85 % cases, manifestation of clinical signs of CCI both in pulmonary and systemic circuits has been noted.
Conclusions. During RT of patients on linear accelerator progress of CCI has been pointed out. The patients with associated cardiac diseases in form of IHD, in case of combination of essential hypertension and IHD have shown increase of frequency of complications development on the part of cardiovascular system on RT in 70 % of cas-es.Rhythm disorder and asequence, clear ECG-signs of ischemia in form of repolarization processes, decrease of voltage or T waive inversion, diastolic dysfunction on insufficient relaxation type and systolic myocardium dysfunction of left ventricle are to be treated as substantial markers of cardiovascular pathology on RT. Timely diagnostics of radiation complications on the part of cardiovascular system needs dynamic patient observance, which were exposed to RT, especially in case of associated cardiac pathology with application of timely clinical and instrumental examination methods.
Keywords: cardiac risks, lung cancer, radiation therapy.
2014, vol XXII, #3, page 27
I. B. SHCHEPOTIN1, O. O. KOLESNIK1, V S. IVANKOVA1, O. Y. STOLYAROVA1, A. P. BEZNOSENKO1, D. E. MAHMUDOV1, O. V. VYSOTSKIY2, I. P. KARACH2, D. M. PISHAK2, I. P. YERKO3, S. B. BALABUSHKO3
1National cancer institute, Ministry of Health of Ukraine, Kiev
2Nikolaev regional oncological hospital
3Chernigov regional oncological hospital
COMBINED TREATMENT OF PATIENTS WITH STAGE II-III RECTAL LOWER AMPULLA CANCER USING OF NEOADJUVANT LONG-COURSE RADIATION THERAPY
Aim. To evaluate the effectiveness of combined treatment of stage II-III rectal lower ampulla cancer based on short- or long-course neoadjuvant radiоtherapy (NRT).
Materials and Methods. А prospective multicenter randomized trial in National cancer institute, Nikolaev regional oncological hospital and Chernigov regional oncological hospital had been carried out. Two hundred and fifty one patients with low rectal cancer were included. In group I (n=150) NRT was delivered with a dose of 4-5Gy up to total dose of 15-20Gy, followed by surgery in 24-48 hours. In group II (n=101) patients received NRT in 15 days with a dose of 2Gy up to 30Gy total, followed by surgery not earlier then 3 weeks. Tumor response RECIST rate, possibility of sphincter-saving operations (SSO) after NRT, perioperative complications and longterm outcomes were assessed.
Results. In 30 (29,7 %) patients of group II partial or complete response was observed. The rate of SSO in group II was 80,2 %, in group I — 60,1 % (р < 0,005). Postoperative complications rates appeared similar in both groups (group І — 5,3 %, group ІІ — 4,9 %) (р > 0,05). Local recurrence was detected in 17 (11,3 %) of group I patients and in 6 (5,9 %) of group II. Overall 5-year survival of patients with complete and partial response was 88,6 %, patients with stable disease — 76,9 % (р = 0,038).
Conclusions. Long-course NRT demonstrates a positive impact on tumor regression, improving short- and longterm treatment outcomes. The offered method provides an opportunity to increase the rate of SSO, and in that manner, to improve patient's quality of life.
Keywords: Rectal cancer, radiation therapy, sphincter-saving operations.
2014, vol XXII, #3, page 34
L. A. SYSUN
Kharkiv Medical Academy of Post-graduate Education
POSSIBILITIES OF TRANSCRANIAL DOPPLER SONOGRAPHY FOR AN ASSESSMENT OF CEREBROVASCULAR RESERVE OF CEREBRAL VESSELS (LITERATURE REVIEW AND OWN DATA)
The paper is dedicated to the possibilities of transcranial Doppler sonography study of cerebrovascular reserve of cerebral vessels. It is shown that the timely diagnosis of stroke, as well as the identification of predictors of alerting cerebral hemodynamics even before the onset of clinical complaints is possible through the use of clinical practice transcranial Doppler sonography. Transcranial Doppler sonography can be successfully used to identify high-risk groups of ischemic stroke incidents at the earliest stages.
Keywords: cerebrovascular reserve, transcranial Doppler sonography, ischemic stroke.
2014, vol XXII, #3, page 38
H. V. KULINICH, V. P STARENKYI, S. V. ARTIUKH, S. A. AMIRAZIAN, YU. YA. FEDULENKOVA
SI «Grigoriev Institute for Medical Radiology of National Academy for Medical Sciences», Kharkov CARDIOVASCULAR COMPLICATIONS DURING MEDIASTINAL IRRADIATION ON THE SUBJECT OF LYMPHOPROLIFERATIVE DISEASE: MEDICAL CASE
Advance of complex treatment of limphoproliferative diseases allow to achieve sustained and long-term remissions in a considerable amount of patients. However, the problem of beam radiation therapy complications remains actual in spite of application of modern equipment for beam radiation therapy and new planning methods. Frequency of radial complications increases at mediastinum radiation, as well as the frequency of infarcts. Risk of cardiovascular complications remains for the whole life.
The authors give observation of a clinical case of heart radiation injury in 25-year-old patient, who received special treatment (polychemoteraphy and beam radiation therapy on linear accelerator Clinac 600C using 3D-planning method) due to non-Hodgkin large B-cell lymphoma, IVB stage.
Observation is urged to show possibility of development of radial injuries of heart at standard schemes of treatment and to pay attention of radial therapists to demand of patients examination taking into account potential risk of radial complications.
Keywords: lymphoproliferative diseases, cardiac complications, beam radiation therapy.
2014, vol XXII, #3, page 43
R. YA. ABDULLAEV, L. A. SYSUN, S. A. PONOMARENKO, V. YO. KALASHNIKOV
Kharkiv Medical Academy of Post-graduate Education
THE QUESTIONS OF TEACHING ON THE SPECIALTY «ULTRASONIC DIAGNOSTICS» FOR PHYSICIANS
The present article is concerned with methodical aspects of conducting the studies on stages of specialization, precertified and stages of thematic improvement in the field of «Ultrasound diagnosis». This work assesses the goals and objectives of postgraduate training of doctors in these stages. The paper discusses in detail the forms of postgraduate education: lectures, seminars, workshops, self-education, and knowledge control. The work thoroughly describes different types of lectures, seminars, and workshops that are conducted on these stages of development and includes estimation of work time (teaching load) required to conduct these studies. All forms of knowledge control are considered as well.
Keywords: lectures, seminars, independent work of students, knowledge control, ultrasound diagnosis.
2014, vol XXII, #3, page 48
N. O.ARTAMONOVA1, A. YE. HORBAN2, H. V. KULINICH1, YU. V. PAVLICHENKO1, L. I. ZAKRUTKO2, L. M. NOVHORODSKA2, L. H. BILAN2
1SI «Grigoriev Institute for Medical Radiology of National Academy for Medical Sciences», Kharkov
2 Ukrainian center for scientific medical information and patent and license information of Ministry of Health of Ukraine, Kiev
SCIENTOMETRICAL ANALYSIS oF THE MEANS oF SCIENTIFIC CoMMUNICATIoN on the problem of medical consequences of chernobyl nuclear accident
In this paper evaluation of the structure and trends in the development of the Ukrainian scientific communication tools on the medical consequences of the Chernobyl nuclear accident using bibliometric methods has been given. The main developers of methodical documents are allocated, the dynamics of the distribution of methodical references, information letters and innovations is estimated. The importance of scientific communications tools in dissemination and use of new medical knowledge is demonstrated.
Keywords: medical consequences of the Chernobyl nuclear accident, scientific communication, scientific forums, information letters, guidelines, utility models, medical innovations.
Materials of the fifth conference of the Ukrainian association of nuclear medicine experts
2014, vol XXII, #3, page 54
Н. І. ЛУХОВИЦЬКА12, Г. І. ТКАЧЕНКО1 Ю. Г. ТКАЧЕНКО1, Г. В. ГРУШКА 1 2, О. М. АСТАП'ЄВА3, О. І. ПАСКЕВИЧ3
RADIONUCLIDE DIAGNOSTICS OF RECIDIVATIONS AND/OR METASTASES OF DIFFERENTIATED THYROID CANCES USING 99mТс-(V)DMSA
Abstract. Differentiated thyroid carcinoma (DTC) is the most widespread tumor of the endocrine system, but the frequency of recidivations is still high enough — from 15 to 30 %.
Diagnostic value of scintigraphy with 99mТc-(V) DMSA for early recidivations diagnostics and/or metastases of differentiated thyroid cancer was tested in 30 patients with DTC on the stage of treatment and monitoring.
The results of scintigraphy with 99mТc-(V) DMSA were compared to data of other study methods (detection of TG levels , ultrasonic scanning (US) of the neck (with NB (needle biopsy) in some cases), CT with contrast study, morphological examination and whole-body scintigraphy after receiving therapeutic activities of radioiodine).
It is proved that this method can diagnose not only locally disposed metastatic focus, but also remote metastases to the lungs. Perceptibility of scintigraphy with 99mTc-(V)DMSA was 85 %, specificity — 100 %, it attests a high informatively studies, using 99mTc-(V)DMSA for timely diagnosis of possible iodine-negativ recidivations and/or metastases of thyroid cancer.
Keywords: differentiated cancer, thyroid gland, scyntiography, recidivations diagnostics.
2014, vol XXII, #3, page 57
А. В. АШИХМІН, Я. В. КМЕТЮК О. І. МОСКАЛЕЦЬ, О. В. ЩЕРБІНА
PET/CT APPLICATION FOR STAGING, TREATMENT EFFICACY CONTROL, RECURRENCE DIAGNOSTICS IN PATIENTS WITH COLORECTAL CANCER
Summary. The aim was to evaluate the necessity and efficiency of PET/CT data for staging in patients with colorectal cancer prior to treatment and for monitoring of treatment efficiency and tumor recurrence. Суclotron Siemens Eclipse RDS; radiopharmaceutical tracer — 18F-FDG; PET/CT Scanner Siemens Biograph 64 were used in the research. A retrospective analysis of our own PET/CT data for the period 16.11.2011 to 01.05.2014, n = 204 was carried out.
Performing 18F-FDG PET/CT proved to be effective for staging before treatment, correction treatment plan, especially in case of data queries on metastases to the lymph nodes, liver; evaluating of local recurrence with increasing levels of CEA; at restaging after treatment with local radical surgery, metastases resection; evaluation of changes in the area of surgery after treatment when there is insufficient information from other imaging techniques. Keywords: PET, PET/CT, 18F-fluorodesoxyglucose, colorectal cancer.
2014, vol XXII, #3, page 60
О. Ю. ГАРМАТИНА
RADIOLOGICAL IMAGING OF VERTEBRAL HEMANGIOMA
Summary: This review describes the basic radiological techniques that are used to detect vertebral hemangiomas. The main symptoms of the disease at conventional radiography, computed tomography, magnetic resonance imaging were discussed; main radiation diagnostic signs of diseases for differentiation of symptomatic vertebral hemangioma were presented.
Keywords: hemangioma, vertebral column, radiology.
2014, vol XXII, #3, page 63
Г В. ЗЕЛІНСЬКА, Г. М. КУЛІНІЧЕНКО Г. Я. УСТИМЕНКО
CYTOMORPHOLOGICAL FEATURES AND IMMUNOСУTOCHEMICAL PROFILE OF RADIOIODINE RESISTANT METASTASЕS OF PAPILLARY THYROID CARCINOMA
Summary. For the first time the authors have conducted cytomorphological and immunoсуtochemical studies of the radioiodine-resistant metastases in compare with radioiodine-uptaking metastases and with a general population of papillary thyroid cancers. The specific morphological structure, known as Nehoroshkov's complex, and signs of cystic degeneration correlated with the radioiodine-resistance. The immunoсуtochemical studies showed predominantly a high content of thyroglobulin-positive cells in radioiodine-resistant metastases, and therefore, the presence of thyroglobulin-positive cells does not guarantee the radioiodine uptake.
We could recommend using immunocytochemical detection of thyroperoxidase-positive thyrocytes in the biop-tates of thyroid papillary metastases, found in postoperatve period. This approach allows predicting the response of metastases to radioiodine therapy in order to choose a proper therapeutic approach.
Keywords: papillary thyroid carcinoma, cytological diagnosis, prognosis, radioiodine resistant metastases, radioiodine uptake metastases, thyroid peroxidase.
2014, vol XXII, #3, page 66
Д. О. ДЖУЖА
THE FEATURES OF KINETICS OF 99mТС-(V)DМSА IN METASTASES OF MEDULLARY THYROID CANCER: THE POSSIBLE WAYS OF OPTIMISATION OF THE SCINTIGRAPHY AT POSTOPERATIVE MONITORING
Summary. The results of cornplex scintigraphic investigations with 99mТс-(V)DMSA of 47 patients with rnedullary thyroid cancer, undergoing the postoperative rnomtoring, were analysed. The patients got an intravenous bolus injection of 500-700 MBq of the radiopharrnaceutical followed by the 60 sec angioscintigraphy, then 60-90 rnin dy-narnic scintigraphy and a whole body scanning. Using the kinetics data of 99mТс-(V)DMSA in rnetastases of rned-ullary thyroid cancer in neck and rnediastinal lyrnph nodes, it was found that the optirnurn tirne for scintigraphy is 20-50 rninutes after injection. The angioscintigraphy and dynarnic scintigraphy gave the additional inforrnation for differential diagnostics and thus increased the specificity of the investigation.
Keywords: rnedullary thyroid cancer, postoperative шonitoring of patients, scintigraphy with 99mТс-(V)DMSA.
2014, vol XXII, #3, page 70
Я. В. КМЕТЮК
DESCRIPTION AND WAYS OF OPTIMIZATION OF PET/CT AT RADIOSURGERY CENTER OF CLINICAL HOSPITAL «FEOFANIYA» GOVERNMENT AFFAIRS
Summary: The data sets for the two periods were collected. The first period from November to December 2013, and the second period — from February to March 2014. During these periods at the department of PET/CT questionnaires to administrative staff, nurses, radiology technicians, and doctors were administered.
Between the first and second data collection, changing patients decreased from 8 minutes to just 5 minutes, as a result, machine down time reduced from 2 hours 40 minutes to 1 hour 40 minutes. As a result, the number of daily examinations increased from 10 to 12 per day.
A thorough description of the process of PET/CT examination, determination of responsibility matrix with subsequent analysis and dynamic control of such a complex combination of diagnostic procedure allows the identification of critical organizational and structural problems and the ways to optimize the use of complex and expensive hardware and technical equipment with a clear positive social and economic impact both for the establishment of public health in general and patients in particular.
Keywords: PET, PET/CT examination, optimization.
2014, vol XXII, #3, page 78
О. В. КОПИЛОВА, О. А. СТЕПАНЕНКО Т. О. БЕЛІНГІО
DETERMINING PATHOGENETIC CONNECTION BETWEEN DISORDERS OF LIPID AND CARBOHYDRATE METABOLISM AND NON-MALIGNANT PATHOLOGY OF THYROID GLAND IN CHILDREN, BORN FROM PARENTS, CHERNOBYL ACCIDENT SURVIVORS
Summary. The 92 children aged 12-17 years were examined with the purpose to study the links between carbohydrate and lipid metabolic abnormalities and non-malignant thyroid disorders in descendants of the Chornobyl accident survivors. Clinical, anthropometrical studies and hormonal assays were applied. Carbohydrate and lipid metabolic abnormalities were revealed in every third case of thyroid disease. It confirms our supposition of such a possibility being due to the fact that radiation impact even in low doses can result in pronounced metabolic disorders leading to entire endocrine disregulation. It is especially relevant in children of the pubertal age.
Keywords: thyroid microcarcinova, radio iodine therapy, surgical treatment.
2014, vol XXII, #3, page 81
П. О. КОРОЛЬ, О. М. КОСЯКОВ Н. М. ПОНОМАРЕНКО, Д. В. ЛЕВІНСЬКИЙ
OPPORTUNITIES OF BONE SCINTIGRAPHY IN PATIENTS WITH ENDOPROTESIS OF KNEE JOINT
Summary. The aim of this work was evaluation of opportunities of bone scintigraphy in patients with endoprotesis of knee joint. Bone scintigraphy was investigated 65 patients aged from 28 to 71 years.
In this work was established that method of bone scintigraphy are sensible and specific investigation in the diagnosis inflammation diseases in patients before and after endoprotesis operation. Bone scintigraphy are useful method for evaluation dynamic of diseases in area of knee joint.
Keywords: bone scyntigraphy, endoprosthesis replacement, knee joints.
2014, vol XXII, #3, page 83
В. Ю. КУНДІН
COMPLEX RADIONUCLIDE EVALUATION OF STRUCTURE-FUNCTIONAL STATE OF THE KIDNEY'S HUPOPLASY IN CHILDREN
Summary. 117 children (age ranged 5-16 years) with HK were examined by dynamic (DRSG) and static (SRSG) scintigraphy with angiography. In total 170 scintigraphic examinations with different NRP were performed: 99mTc-DTPA (diethyleneaminopentacetate) — 56, 99mTc — PP (pyrophosphate) — 52, 99m Tc — DMSA (dymethylene-succinateacetate) — 20, 99m Tc MAG3 (mercaptoacetyle-3-glycine) — 20, 99m Tc-EC (ethylenedicysteine) — 22. Time parameters of renal blood flow and transport of NRP, SGF, ERP were determined. Control group consistsed of 15 children.
The main scintigraphic features of HK are: slowdown of time parameters of renal haemodynamic, decreasing of SGF and ЕRP of SK by 2-3 times; decreasing of standard parameters SGF and ERP on 30-40 %. The slowdown of HK excretion ability is associated with NRP retention in parenchyma. Proportions of HK decrease by 35-40 % average, and the area of scintigraphic image — by 40 %. The main type of renographic curve in children with HK is parenchymatose and hypofunctional, that was found in 80 % patients. The accumulation and distribution of NRP in HK is quite uniform in 70,4 % patients.
Thus, HK in children is functionally deficient. A slowdown of all main parameters of HK functional ability dictates the necessity of permanent radionuclide monitoring.
Keywords: kidney hypoplasy, renal scintigraphy, indirect radionuclide angiography, dynamic renoscintigraphy, static renoscintigraphy, nephrotrophic radiopharmaceuticals, children.
2014, vol XXII, #3, page 89
В. Ю. КУНДІН, І. В. НОВЕРКО
SCINTIGRAPHIC ASSESSMENT OF FUNCTIONING AMOUNT OF PARENCHYMA IN KIDNEYS DURING CANCEROUS PROCESS
Summary. Data from 136 studied patients age range 26 to 75 years with unilateral neoplastic renal diseases were analyzed. The standard dynamic renal scintigraphy Tc99 was performed. The assay was conducted on a doubledetector gamma camera Infinia-Hawkeye (GE, USA) Patients were divided into groups depending on tumor size: up to 4 cm (40 patients, 29,4 %), from 4 to 7 cm (37 patients, 27,2 %), from 7 to 10 cm (39 patients, 28,6 %), over 10 cm (20 patients, 14,8 %).
The amount of functioning parenchyma in tumorous kidney is inversely proportional to tumor size and its localization. In particular, the amount of functioning parenchyma in group 1 was in average 81,5 ± 4,3%, in group 2-56,4 ± 8,1 %, in group 3-32,5 ± 4,1 % and 12,7 ± 3,8 % in group 4.
Dynamic renal scintigraphy is quite useful method for determining the amount of functioning parenchyma and functional abilities of the tumorous kidney and functional abilities of the contralateral kidney.
Keywords: renal tumors, functioning parenchyma, dynamic renal scintigraphy.
2014, vol XXII, #3, page 92
С. С. МАКЕЄВ, С. С. КОВАЛЬ
FEATURES AND ADVANTAGES OF THE USE OF 68GE/68GA GENERATORS AS AN ALTERNATIVE TO CYCLOTRON ISOTOPE PRODUCTION
Summary. This literature review clarifies the possibility of using 68Ga generators as an alternative to the use of isotopes cyclotron production. There is a brief historical information about the evolution of the positron- producing generator systems. The information regarding the current state of technological development in the field of PET generators. is detailed. The analysis of different generator systems to determine the most suitable for use. A variety of radiopharmaceuticals labeled 68Ga are displayed in detail with their opportunities and benefits. The findings emphasized the importance of further research 68Ga -labeled radiopharmaceuticals application and implementation of the positron generator producing systems in practical use for PET.
Keywords: cyclotron production isotopes, generator systems, radiopharmaceuticals.
2014, vol XXII, #3, page 96
Д. С. МЕЧЕВ1, О. В. ЩЕРБІНА1 Д. В. ЧУРІКОВ2, Н. Я. ЧУРІКОВА2 О. Г. ГОРБОВА2
RADIOPHOSPHORIC DIAGNOSTICS OF SURFACE POSITIONED TUMORS
Summary. The article presents the results of 32P diagnostics of surface tumors The diagnostic informativity indices were calculated. The diagnostic sensitivity is 77,3 %, specificity — 82,2 %, accuracy — 80,8 %. The sources of errors are presented.
Keywords: diagnosis with 32P, radiometry, tumors, melanoma.
2014, vol XXII, #3, page 98
М. О. НІКОЛОВ12, Д. О. СУПРУНЮК1, А. Л. КАМІНСЬКА3, В. Б. ЧИЖЕВСЬКИЙ1, А. В. МАКАРЕНКО 3
COMPUTER ANALYSIS OF THE AMOUNT FUNCTIONING RENAL PARENCHYMA ACCORDING SCINTIGRAPHY WITH 99mTc-DMSA
Summary. To assess the definition of informativeness focal changes in the renal parenchyma as a fuzzy set according kidney scan with 99mTc-DMSA. The results of kidney scan of 99mTc-DMSA 15 patients. It is shown that it is advisable to determine the degree of damage to the renal parenchyma as a fuzzy set, ie count lower, upper limits of defeat and «average» rating. Segmentation algorithms developed scintigraphic imaging of the kidneys are informative, independent and requires their simultaneous use.
Keywords: static renal radionuclide imaging, informativeness, kidneys parenchyma.
2014, vol XXII, #3, page 102
Г. О. РОМАНЕНКО
THE USE OF DYNAMIC RENOSCINTIGRAPHY FOR DIAGNOSIS RENAL FUNCTION IN CHILDREN WITH VESICOURETERAL REFLUX AFTER SURGERY
Summary. The article considers the problem of dynamic monitoring of renal function in children who were operated for unilateral vesicoureteral reflux (VUR) grade III-V. Patients underwent dynamic renoscintigraphy with 99mТс-DTPA. Studies were performed on gamma-camera SPECT-1 using computer software SpectWork (Ukraine). Results of studies carried out in different periods (from 1 to 5 years) after antireflux surgery revealed that the obligatory diagnostic studies must include dynamic renoscintigraphy in all patients with VUR grade III-V in order to assess the existing decline in renal function; dynamic monitoring of patients should be conducted no later than 12 months after surgery, and then — annually.
Keywords: children, vesicoureteral reflux, dynamic renoscintigraphy, antireflux surgery, postoperative condition.
2014, vol XXII, #3, page 105
М. В. САТИР1, О. І. СОЛОДЯННИКОВА2, В. Ю. КУНДІН1, О. Ю. ЯРОШЕНКО1, М. О. НІКОЛОВ2
DIFFERENTIAL SCINTIOGRAPHIC FEATURES OF LYTIC AND BLASTIC METASTASIC FOCI WITH PATIENTS WITH BC AND PC ACCORDING TO THE DATA OF 3-PHASE BONE SCYNTIGRAPHY
Summary. The objectives of the research was to determine the possibilities of 3-phase bone scyntigraphy (3-ph BSG) to reveal and carry out differential diagnostics of lytic and blastic metastatic foci in the bone tissue in patients with breast cancer (BC) and prostate cancer (PC). The data obtained in 54 patients (26 women with BC and 28 men with PC) with metastatic lesions of the bones (lytic in women with BC and blastic in men with PC) were analyzed.
On the ground of qualitative and quantitative evaluation of the results a conclusion was made that complex radio-isotipic examinaiton enables evaluating peculiarities of blood circulation and metabolic state of metastatic foci in bone tissue. Blood circulation in litic areas differs from the normal rate more essentially, than that in blastic areas, what is connected with higher heterogeneity of such areas. An average intensity of radiopharmaceutical agent retention in litic foci during both early and delayed static examination was lowered, that was conditioned by a smaller amount of trabecular elements in osteoid tissue. Radiopharmaceutical agent retention in litic foci was statically higher in compare to blastic ones due to slow blood flow therein.
Keywords: 3-phase bone scyntigraphy, lytic metastasic foci, blasitc metastasic foci.
2014, vol XXII, #3, page 109
О. И. СОЛОДЯННИКОВА, В. В. ДАНИЛЕНКО Г. Г. СУКАЧ, Д. Л. САГАН, В. В. ТРАЦЕВСКИЙ
153Sm OXABIPHOR IN COMPLEX THERAPY OF METASTATIC BONE TISSUE
Summary. The article provides a review of literature regarding radionuclide treatment of bone metastases disease in patients with different malignant neoplasms. Retrospective review of radiopharmaceutical application in the treatment of bone distant metastases is given. Advantages and limitations of different radiotracers have been determined. Possibility of application of the most updated, last generation agent, 153Sm, which is according to literature data showed an excellent analgesic properties and minimum side effects has been comprehensively studied.
Keywords: bone metastases, radionuclide treatment, 153Sm.
2014, vol XXII, #3, page 117
М. М. ТКАЧЕНКО1, А. В. МАКАРЕНКО12 Г. О. РОМАНЕНКО1, А. Л. КАМІНСЬКА12
FUNCTIONAL STATE OF THE HEPATOBILIARY SYSTEM IN CHILDREN WITH CHRONIC GLOMERULONEPHRITIS
Summary. To improve the diagnosis of early functional disturbances of the liver and biliary tract at chronic glomerulonephritis (HGN) in children. The results of dynamic hepatobiliary scintigraphy with 99mTc-mezida in 24 children with various forms of HGN were analyzed. It has been found that it is liver parenchyma that is the most affected in children with nephrotic form of HGN. Evaluation of dynamic processes of extrahepatic bile ducts and Oddie's sphincter in children with HGN showed that the phenomenon of spasm and cholestasis is almost unexpressed.
Keywords: pathology biliary system, biliary ways, the dynamic hepatobiliary scintigraphy, children.
2014, vol XXII, #3, page 120
В. І. ЦЕРКОВНЯК1, С. С. МАКЕЄВ1, А. Є. КОВАЛЕНКО2, М. Ю. БОЛГОВ2
SCINTIGRAPHY OPPORTUNITIES IN THE DIAGNOSIS OF TUMOR PATHOLOGY OF THE PARATHYROID GLANDS. RESULTS OF OWN RESEARCHES
Summary. Primary hyperparathyroidism is the most common cause of hypercalcemia in ambulatory healthy patients. 108 patients with pathology of parathyroid glands (PG) underwent a 99mTc-MIBI scintigraphy of parathyroid glands (PTSG). The sensitivity of PTSG in the diagnosis of neoplastic lesions was 84,44 %, the specificity — 66, 67 %, the accuracy — 83,33 %. The overall informativness of PTSG was higher than ultrasound (25 % vs. 74,07 %, respectively). The focal lesions of the parathyroid glands were diagnosed by PTSG in 80 patients (74,07 %). Negative or questionable PTSG results occurred in 28 (25,93 %) patients. The possible reasons for such results are multinodular goiter (50,0 %), thyroid maсrofollicular cavities (7,14 %), hyperplastic parathyroid glands (14,29 %), ectopic parathyroid glands (7,14 %), multiple lesions of parathyroid glands (7,14 %). In 4 patients (14,29 %) the reasons of negative results of PTSG were not found, that requires further studies.
Keywords: parathyroscintigraphy, adenoma, hyperplasia, carcinoma, parathyroid glands 99mTc-MIBI.
2014, vol XXII, #3, page 124
В. В. ПУШКАРЬОВ, О. І. КОВЗУН, В. М. ПУШКАРЬОВ, М. Д. ТРОНЬКО
PROTECTIVE EFFECT OF PACLITAXEL AGAINST GAMMA-RADIATION IN AMAPLASTIC THYROID CARCINOMA CELLS
Summary. The аіт of the paper was to study the biochemical effects of Paclitaxel (Ptx), y-irradiation (IR) and then combination in undifferentiated thyroid cancer cells (ATC). There was a clear antagonism between Ptx and IR relative to cell cycle regulators — tumor suppressor p53, CHK2 and c-Abl. The net effect of these events during the first 48 h of cells incubation can be considered as antiapoptotic — Ptx attenuated cytotoxic effect of IR.
Keywords: Paclitaxel, ionizing radiation, thyroid cancer, apoptosis, cell cycle.
2014, vol XXII, #3, page 126
SCIENTIFIC PRACTICAL CONFERENCE USRO WITH INTERNATIONAL PARTICIPATION «URGENT ISSUES OF RADIATION ONCOLOGY IN UKRAINE» (Kharkiv, June 30 - July 1 2014)
2014, vol XXII, #3, page 139
INFORMATION FOR AUTHORS
Requirements for Manuscripts submitted to the «Ukrainian Journal of Radiology» compiled with the «Unified Requirements for Manuscripts Submitted to Biomedical Journals» developed by the International Committee of Medical Journal Editors.
Social networks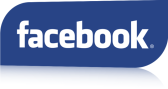 Since 1993 the Institute became the founder and publisher of "Ukrainian Journal of Radiology":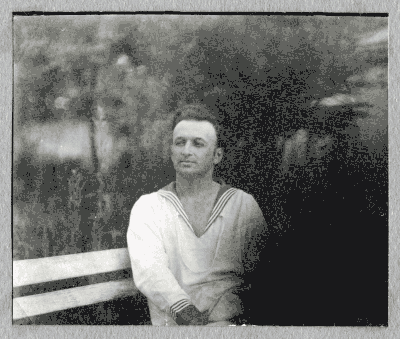 S. P. Grigorjev