Home » Ukrainian Journal of Radiology »

2015, vol XXIII, # 2
2015, vol XXIII, # 2
THE CONTENTS
2015, vol XXIII, # 3, page 7
S. О. PONOMARENKO
ULTRASONOGRAPHIC AND MORPHOLOGIC COMPARISONS OF DEGENERATIVE DISEASES OF LUMBAR SPINE
Kharkiv Medical Academy of Postgraduate Education ultrasonographic and morphologic comparisons of degenerative diseases of lumbar spine
Objectives of the work was the study and the comparison of utrasonographic data and the results of morphologic investigations of the structural changes of the intervertebral disc (IVD) among the patients with degenerative disease of the lumbar spine.
Materials and methods. Utrasonographic and standard X-ray examination of 128 persons have been realized; 83 patients have been undergone by MRI and 33 patients have been undergone by CT. Operative therapies of 24 patients, among whom were 12 men and 12 women, have been performed.
Results. Patients were divided into groups depending on localization of the degenerative process in the IVD to systematize ultrasonic criteria.
In the first group (with the degenerative changes within the nucleus pulposus, 23 persons, 115 IVD) — changes in the nucleus pulposus have been detected in 47 IVD (40.8 %).
In the second group (with the degenerative changes in the nucleus pulposus and in the fibrous ring without disturbance of the integrity of the fibrous ring, 53 persons, 265 IVD) — changes in the nucleus pulposus and fibrous ring have been determined in 198 IVD (75 %).
In the third group (with the degenerative changes in the IVD and the disturbance of the integrity of the fibrous ring and involving the elements of the spinal canal in the pathological process, 52 persons, 260 IVD) — patients' disks were at various stages of lesion of the degenerative processes, changes have been found in 232 IVD (89.2 %).
As a consequence of the comparison of the results of the surgical interventions and the US and MRI data in the diagnosis of hernias of the intervertebral disc, indicators of the diagnostic value of each method have been obtained. Conclusions. Realized utrasonographic and morphologic comparisons have proved an accuracy of the ultrasonography data in the diagnosis of hernias of the intervertebral disc: sensitivity — 89.2 %; specificity — 66.6 %; accuracy — 87.1 %. Systematization of ultrasonic signs of osteochondrosis in the intervertebral discs can improve the clinical and topical diagnosis, and also contributes to reducing diagnostic mistakes and conducting appropriate therapeutic and prophylactic measures.
Keywords: ultrasonic diagnostics, lumbar spine, degenerative changes, intervertebral disc.
2015, vol XXIII, # 3, page 14
I. SAFONOVA, T YAVORSKA
Kharkiv Medical Academy of Postgraduate Education
CLINICAL POSTNATAL RESULTS AT VARIOUS ECHOGRAPHIC VARIANTS OF CARDIAC FETAL ABNORMALITIES
The purpose of research was the analysis of postnatal outcomes in different ultrasound (US) variants of congenital heart diseases (CHD) of the fetus.
Material and methods. The analysis of antenatal ultrasound imaging and postnatal clinical results in 132 cases was made.
In 55 cases cardiac anomalies were identified and archived after 22 weeks of gestation; in 57 cases — CHD were detected only after birth; in 20 cases antenatal US changes were not accompanied by clinical symptoms after birth. Postnatal results were classified as follows: adverse general postnatal outcome (GPO) — perinatal or infant death; adverse clinical postnatal outcome (CPO) — cardiac surgery or its series, postoperative cardiovascular morbidity. Long-term effects of antenatal changes were elucidated through a telephone survey of mothers at 6 and 12 months after delivery. In cases of perinatal losses pathological diagnosis were studied.
Results. Adverse GPO were present in 25/55 (45.4 %) cases with cardiac abnormalities identified prenatally. Critical hemodynamic abnormalities that required urgent cardiac surgery in newborns were present in 7/57 (12.2 %) children.
There were identified anomalies associated with adverse GPO, adverse CPO, favorable CPO after surgery, favorable CPO without surgery despite cardiovascular symptoms after birth, as well as US features for which there were favorable CPO without cardiovascular symptoms after birth.
The overall incidence of adverse postnatal outcomes (GPO and CPO with severe postoperative morbidity) was 54.6 %. Favorable CPO after cardiosurgical treatment were present in 12/55 (24.5 %). Favorable CPO without surgical treatment at the presence of cardiovascular symptoms after birth and with their regression after drug therapy were observed in 5/55 (9.4 %) patients.
In 6/55 (10.9 %) children with antenatal US features cardiovascular symptoms after birth were absent, and the children did not need treatment.
In 20 cases the changes in US images of fetal main arteries at the end of the III trimester (as modified form of the aortic arch and pulmonary trunk) were not accompanied by clinical or hemodynamic disturbances after birth.
In 54 surviving infants with CHD identified after birth, mostly persistent fetal circulation (11/54) and secondary atrial septal defect (25/54) were diagnosed. In 3/6 cases of anomalous pulmonary venous drainage GPO were unfavorable.
In the diagnosis of all types of cardiac abnormalities antenatal US studies had low sensitivity (8-50 %) with high specificity (93-100 %), with the lowest sensitivity in the diagnosis of abnormalities with clinical manifestation at the 4-14th days after birth (ductus-dependent abnormalities) as well as CHD with manifestation after 4th month of life.
Conclusion. This analysis can be used for the prediction of postnatal outcomes and for prenatal counseling, as well as for the formation of postnatal follow-up monitoring group at fetal cardiac anomalies.
Keywords: fetus, congenital heart disease, ultrasound diagnostics, postnatal result.
ORIGINAL CONTRIBUTION
2015, vol XXIII, # 3, page 24
Y.Y. FEDULENKOVA
Kharkiv National Medical University
LTD Medical Diagnostic Center «Expert-Kharkov»
ULTRASOUND AND COMPUTED TOMOGRAPHY DIAGNOSIS OF DIFFUSE LIVER PATHOLOGY
Aim of research — optimization of diagnosis of chronic diffuse liver diseases CDLD by development of diagnosis-prognostic algorithm using USI and CT parameters.
Materials and methods. In total 3374 patients with FLD, CH, LC were examined in three retro- and prospective randomized one-time («cross-section») controlled cohort phases: on 1st — 103 cases for USI, CT and autopsy date accordance check, on 2nd — 203 patients in hospital conditions with profound instrumental-laboratory investigation, algorithmic USI and CT application, on 3rd — 3068 persons, examined only with USI and CT for validization of developed diagnosis-prognostic algorithm for pathologic process severity evaluation and course prediction. Controls — 2, 50 and 100 persons accordingly by phases. For USI and CT Xario SSA 660А and Aquilion 16 (Toshiba Medical Systems, Japan) were used. Non-parametric statistic analysis, Wald sequential analysis in modification for medical application, parameters of diagnosis USI and CT value were estimated. Results. Specificity and positive expected value of USI vary from 14,3 % to 96,8 %, results for CT do not significantly differ from them, while USI is more safe, economically and organizationally accessible, and Doppler mode additionally lets the evaluation of liver's functional condition. Diagnosis-prognostic algorithm containing 3 demographic-antropometric, 15 radiation, laboratory and derived parameters was passed validization successfully on 3rd phase with above 90 % of sensitivity, specificity, expected value.
Conclusions. The clinical significance of radiation methods of investigation in quantitative evaluation of liver morphofucntional state in patients with CDLD was estimated; diagnosis-prognostic algorithm for patients with this pathology was developed, validated and recommended for practical application. Further perspectives are related to detailed CDLD stratification by intensity of steatosis (in FLD), activity (in CH), fibrosis (in CH and LC).
Keywords: chronic hepatitis, liver cirrhosis, ultrasound diagnosis, computed tomography.
2015, vol XXIII, # 3, page 30
N. V KRASNOSELSKIY1, R. S. SHEVCHENK2, S. A. MISHAN2, S. N. GRAMATIUK1
1SI «Grigoriev Institute for Medical Radiology of National Academy of Medical Sciences of Ukraine», Kharkiv
2Kharkiv National Medical University
POSTOPERATIVE PERIOD IN PATIENTS WITH ACUTE INTESTINAL OBSTRUCTION TUMOR GENESIS DEPENDING ON CRIOGLOBULINEMIA
The aim of research. The determine the impact on the level of cryoglobulinemia postoperative period in patients with acute intestinal obstruction tumor genesis.
Materials and methods. The study involved 96 patients with acute intestinal obstruction tumor genesis. Of these, and the main group — 50 patients (with high levels of cryoglobulins); — II group — comparison, 46 patients with normal levels of cryoglobulins. Isolation of serum cryoglobulins were performed according to the method A. E. Kalovidoris with modifications. Concentration was estimated spectro-photometry cryoglobulins.
Results. Of the 96 studied patients with acute intestinal obstruction tumor genesis cryoglobulinemia (CGE) was observed in — 62,5 %, are the main group; the remaining 42 patients had no CGE and entered the control group. The average content of cryoglobulins (298,6 ± 2,5 mg / l) — was 55 %, which corresponds to Type III AEG; with questionable CGE 79,4 ± 1,01 mg / l; It was — 29 %; high content of KG 477,3 ± 48 mg / l; It has been reported in 14 %, which indirectly indicates type II CGE.
Conclusion. The leading post-operative complications in patients with acute intestinal obstruction with cryoglobulinemia were anastomosis leak and stoma was observed in 32.5 % of patients, purulent surgical wound complications in 17,5 % of patients, intestinal fistulas and postoperative bleeding occurred in 8.2 % of cases.
Keywords: intestinal obstruction tumor genesis, cryoglobulinemia.
2015, vol XXIII, # 3, page 34
A.V. BURIAN1, J. A. VINNIK2
Kharkiv Regional Clinical Oncology Center Kharkiv Medical Academy of Postgraduate Education
THE ROLE OF MAGNETIC REsONANCE IMAGING IN DIAGNOsIs OF THYROID CANCER
Purpose. To determine the objective criteria and the role of MRI in the diagnostic algorithm for detection of thyroid cancer.
Materials and methods. A comprehensive survey of 19 patients with morphologically verified diagnosis T2–3 N0–1а–вM0 stages was carried out at the Kharkiv regional clinical Oncology center. Of these, 15 women and 4 men. The age of patients ranged from 60 to 72 years.
Results. It is found that the advantages of this method are obtaining the images in any projection without losing its quality and absence of radiation exposure to the patient. The use of MRI in patients with low-lying thyroid gland, in the presence of the anatomical structure of the neck, and also in cases where the tumor extends retrosternal, has undoubted advantages to using ultrasound: more accurately identify the true boundaries of the tumor, the spread of education to the surrounding structures and evaluated paratracheal lymph nodes, which are rarely availabl for visualization during ultrasound examination.
Conclusions. The examination algorithm of patients with thyroid cancer must contain MRI, because this method complements ultrasound data in the assessment of tumor spread and the state of regional lymph system.
Keywords: thyroid cancer, early diagnosis, magnetic resonantly tomography, soft tissue neck, lymph nodes.
2015, vol XXIII, # 3, page 38
V S. KOZOPAS
Lviv National Medical University by Danylo Halytsky
OPTIMIZATION OF DIAGNOsTIC PROCEss OF THE VICTIMs wITH DAMAGEs OF PELVIs AT THE MULTIPLE And AssOCIATED Trauma
The article was devoted to the modern condition of diagnostic methods of the pelvic bones fractures in acute period. Recommendations were presented for choice of radiological methods of investigation for further planning of operational access and reducing of diagnostic period duration.
Keywords: pelvic fractures, radiological investigations, computed tomography.
2015, vol XXIII, # 3, page 42
SCIENTIFIC AND PRACTICAL CONFERENCE OF THE USRO WITH PARTICIPATION OF INTERNATIONAL SPECIALISTS «MODERN QUESTIONS OF RADIATION ONCOLOGY IN UKRAINE»
24-25 June 2015, Lviv
Conference Proceedings
2015, vol XXIII, # 3, page 43
A. V. SVINARENKO, V. N. DEMCHENKO
NEOADJUVANT CHEMORADIOTHERAPY FOR LOCALLY ADVANCED RECTAL CANCER LOW LOCALIZATION
Summary. The research demonstrates possibility of improvement of direct treatment results after the use of preoperative combined radiotherapy with radiomodification for patients with the locally advanced cancer of rectum. Based on the analysis of the results of chemoradiation treatment of 97 patients with tumors of the lower- and medium ampulla localization (TЗN0-1M0), in which the radiotherapy was carried out by various modes of exposure. External beam radiotherapy combined with capecitabine in a daily dose of 850 mg/m2 and a combination of external beam and intracavitary radiotherapy combined with capecitabine in a daily dose of 850 mg/m2 were compared. The analysis of tolerability showed that preoperative combination of external and intracavitary radiation therapy has shown an acceptable toxicity profile, increase the number of patients transferred in resectable form of disease and the number of sphincter-preserving operations.
Keywords: intracavitary radiotherapy, capecitabine, locally advanced rectal cancer.
2015, vol XXIII, # 3, page 47
A. V. VAZHENIN, A. V. PRIVALOV, O. N. CHERNOVA , Yu. L. ALFEROVA, N. V. VAGANOV, T. A. RESHETOVA
STRUCTURE INVESTIGATION IN OLD RUSSIAN ICONS WOODEN BASES FROM CHELYABINSK STATE MUSEUM OF PICTURAL ART — EXPERIENS USING OF COMPUTERIZED TOMOGRAPHY SCANNER
Summary. The research is concerned with description of CT application aiming to approximate refinement of icon painting period using X-ray diffraction analysis of its material structure. Data received may provide the basis for works of art stratification.
Keywords: icon, computer tomography, attribution.
2015, vol XXIII, # 3, page 49
A. V. VAZHENIN, A. I. KUZNETSOVA, Yu. V. GALYAMOVA, I. A. VAZHENIN, G. I. BRATNIKOVA, N. G. AFANASYEVA, D. A. VAZHENINA, I. Ye. PANOVA, Ye. B. VASILYEVA, G. N. RYKOVANOV, M. Ye. ZHELEZNOV, B. K. VODOLAGA
NUCLEAR MEDICINE DEVELOPMENT IN THE SOUTHERN URALS
Summary. The last 25 years results of organization work at Nuclear Medicine cluster in the Southern Urals are presented. The main purpose of the project was — to create one of the largest Russian platforms for the development and application of nuclear technology. A successive branched system of radiopharmaceutical production and radiopharmaceuticals consumers effectively operate in the region, and is provided by prepared staff and is able to provide high-tech care for cancer patients using nuclear program in the field of healthcare.
Keywords: nuclear medicine, oncology, radiology, radiotherapy.
2015, vol XXIII, # 3, page 52
D. V. CHAYCHENKO, A.V. VAZHENIN, A.V. PRIVALOV, A. A. ANTONOV, A.A. ZAYKOV
THE POSSIBILITIES OF SURGICAL TREATMENT OF PATIENTS WITH EXTENSIVE LIVER METASTASES (ALPPS)
Summary. Liver resection is the treatment of choice for patients with colorectal liver metastases (CRLM). The possibility of achieving curative resection is limited by the future liver remnant (FLR), with posthepatectomy liver failure (PHLF) the most severe possible complication after major liver resection. Associated liver partition and portal vein ligation for staged hepatectomy (ALPPS) has recently been introduced as a strategy for prevention of PHLF by inducing a rapid and large FLR hypertrophy not achieved by other methods. Only increased experience and long-term outcomes will better define the utility of this novel method.
Keywords: сolorectal cancer, liver metastases, major liver resection.
2015, vol XXIII, # 3, page 55
A. V. PRIVALOV, A. A. ANTONOV, A. V. TARATONOV, I. V. ASTAFYEV, L. F. CHERNOVA, T. N. GUBAYDULLINA, A. V. VAZHENIN
SAFETY OF HYPERTHERMIC INTRAOPERATIVE INTRAPERITONEAL CHEMOPERFUSION IN TREATMENT OF PERITONEAL CANCEROMATOSIS
Summary. Peritoneal canceromatosis is one of the most important problems of contemporary oncology. Mean survival rate of patients with peritoneal canceromatosis doesn't exceed 6 months. One of the possible treatment methods in such cases is hyperthermic intraoperative intraperitoneal chemoperfusion (HIPEC). In Chelyabinsk Regional Oncological Centre 53 patients were treated with HIPEC. No major complications were observed. Shortterm and long-term results are being studied.
Keywords: peritoneal canceromatosis, HIPEC, safety, complications.
2015, vol XXIII, # 3, page 57
N. A. ARTEMOVA, I. I. MINAILO, V. V. SINAYKO
FACTORS AFFECTING RADIOTHERAPY OUTCOMES IN SQUAMOUS-CELL LUNG CANCER PATIENTS
Summary. The results of the study demonstrate that the survival of squamous-cell lung cancer patients administred radiotherapy is affected by many factors including disease stage, radiotherapy technique, the total dose of radiation exposure and the extent of tumor response to the treatment.
Keywords: lung cancer, radiotherapy, prognostic factors.
2015, vol XXIII, # 3, page 61
I. I. MINAYLO, P. D. DEMCHENKO, Ye. A. LEUSIK, N. A. ARTEMOVA, I. G. TARUTIN, M. N. PETKEVICH
HIGH-TECH RADIOTHERAPY FOR LUNG CANCER AND PROSTATE CANCER
Summary. The own experience of using different methods of modern radiotherapy and it's comparation is reported. Keywords: lung cancer, prostate cancer, external-beam radiotherapy, high-tech techniques.
2015, vol XXIII, # 3, page 64
V. V. SINAYKO, N. A. ARTEMOVA, A. P. MELNIK, O. A. NOVOSELSKAYA, A. A. YAKOVENKO, A. V. MARMYSH
THE IMPACT OF RADIOTHERAPEUTIC TOTAL TARGET DOSES ON LONG-TERM OUTCOMES OF COMBINATION AND MULTIMODALITY TREATMENT OF PATIENTS WITH GLIOBLASTOMA
Summary. The outcomes of combination and multimodality treatment, depending on different total target doses (TTD) and prognostic factors, were evaluated in 434 glioblastoma patients. The analysis demonstrated improvement in survival with TTD 54-56 Gy radiotherapy (median 16 months) and TTD 58-60 Gy (median 15 months) vs TTD 50-52 Gy (median 11 months; р = 0.038 and 0.020, respectively).
Keywords: glioblastoma, radiotherapy, total target dose.
2015, vol XXIII, # 3, page 68
T. G. PIDLUBNA, Ya. V. KMETYUK, T V. UDATOVA, G. O. KURILO, O. S. SILAEVA, Yu. M. KISIL, B. O. BOTVINOVSKIY, L. O. PIDGORNA, N. V. CHERENKO
REALIZATION OF STEREOTACTIC RADIOSURGERY ON A LINEAR ACCELERATOR NOVALIS IN ALL-UKRAINIAN RADIOSURGERY CENTER
Summary. We report our experience in realization of stereotactic radiosurgery for linear accelerators Novalis Tx. The sequence of required procedures for stereotactic radiosurgery was described and includes the patient immobilization and CT scanning, image registration, tumor localization, definition of organs at risk, treatment planning, quality control procedures and the use of positioning system ExacTrac for implementation of high precision IGRT.
Keywords: stereotactic radiosurgery, linear accelerator novalis tx, dosimetric planning, positioning system ExacTrac, IGRT, quality control.
2015, vol XXIII, # 3, page 70
T. V. UDATOVA, O. V. SAFRONOVA, Ya. V. KMETYUK, G. O. KURILO, K. S. KOSTYUK, A. V. ASHIKHMIN
OPTIMIZIDED ACCESS FOR USING OF EXTERNAL BEAM RADIOTHERAPY TREATMENT OF TREATMENT PATIENTS FOR PROSTATE CANCER
Summary. In this article are presented and detailed stages of training and the external beam radiotherapy in the All-Ukrainian Center of radiosurgery Clinical Hospital «Feofania» using radiotherapy with modulated intensity dose (IMRT): topometric CT — scans, contouring structures, planning and treatment of patients with using image-guided radiation therapy (IGRT).
Keywords: intensity modulated radiotherapy, prostate cancer, acute radiotherapy toxicity.
2015, vol XXIII, # 3, page 73
I. E. SEDAKOV, N. G SEMIKOZ, Yu. V. OSTAPENKO, O. G. GONCHAR, A. V. BONDAR, R. E. GOROVENKO, A. V. ROGALEV
NON-RESECTABLE TUMORS OF HEAD AND NECK. OPPORTUNITIES CHEMORADIOTHERAPY
Summary. This article is concerned with the treatment of non-resectable epithelial tumors of the head and neck. It gives a detailed account of the experience of radiation therapy in combination with selective regional chemotherapy administration as a method of combined treatment. According to the study result the complete tumor responce was demonstrated in 5.3 % cases, participal tumor responce — in 80.4 %, stable disease — in10.7 %, progression of the tumor proces — in 3.6 %. The reported adveres events and their treatment details are described for all severity as per NCI-CTCAE. The performed analysis suggests the preliminary study treatment results and the advantages of the selected scheme.
Keywords: non-resectable epithelial tumors of the head and neck, intraarterial regional chemotherapy, radiation therapy, antibiotic therapy.
2015, vol XXIII, # 3, page 75
G. V. GATSKEVICH, I. G. PIRYATIN
THE PROBLEMS OF STATIONARY RADIOSHIELDING ROOMS DETERMINATION FOR EXTERNAL RADIOTHERAPY
Summary. The problem of neutron component determination on Linacs is discussed. In this time the Linacs neutron problem is uncertained. The calculation problems of treatment rooms walls shielding is discussed also. Now two calculation methods are used in world. The first is used in CIS and has the limitation of dose-rate in operational rooms — the places of constant work of personal.
Keywords: рadiotherapy, external radiation units, shielding of treatment rooms, problems.
2015, vol XXIII, # 3, page 78
V. I. LYSAK, Ye. V. GORDEYEVA, I. V. MIROSHNICHENKO, I. N. REPETSKAYA, A. Yu. CHORNAY, I. V. SUBOTINA, G. B. BERNSHTEYN, A. B. VINNITSKAYA
CHEMORADIOTHERAPY OF LOCALLY ADVANCED CERVICAL CANCER
Summary. Clinical analysis of the results of efficiency of chemoradiotherapy (CRT) application for cancer-stricken by locally advanced cervical cancer. The tendency towards improvement of recurrence-free and total survival rate parameters has been noticed, as well as significant decrease of quantity and intensity of sharp and late radial complications in case of 3D-conformal radial therapy.
Keywords: locally advanced cervical cancer, chemoradiotherapy, radiation therapy, hemotoxic complications, late radiation complications, 3D-conformal radiotherapy.
2015, vol XXIII, # 3, page 82
N. V. TYUEVA, N. E. TAVARTKILADZE, V. TROYAN, L. P. ANTONOVA, S. A. PROKHODA
USING OF HIGH-DOSE RATE BRACHYTHERAPY IN THE COMBINED TREATMENT OF SOFT TISSUE SARCOMAS
Summary. The results of treatment of soft tissue sarcomas are carried on. 57 patients were treated with surgery only, 51 patients in the early postoperative period was performed brachytherapy by source of Co-60 high dose rate. The results, obtained overall, recurrent-free and metastatic-free survival, found significant advantages of combined treatment compared with surgery, it's complications increases insignificantly.
Keywords: soft tissue sarcoma, combination therapy, brachytherapy.
2015, vol XXIII, # 3, page 84
V. S. IVANKOVA
MODERN RADIATION THERAPY AND STAGE OF ITS DEVELOPMENT
Summary. Radiation therapy (RT) is one of the main methods of cancer treatment, and is used in almost any stage as a component of a combined, independent, integrated, palliative treatment. At the same time, in certain stages of the disease localization and RT may be an alternative to surgical treatment. To replace the radiotherapeutictechnique came gammaterapevticheskie remote machines, accelerators, and were created by X-ray computed tomography simulator. Now it is — accelerator complexes multileaf collimators with the likely conduct of conformal irradiation intensity modulated radiation beam and visual control. These technical means at the appropriate implementation of the program of quality assurance of radiotherapy given the opportunity to dramatically increase its efficiency.
Keywords: cancer, radiation therapy, accelerators, quality assurance.
2015, vol XXIII, # 3, page 87
V. S. IVANKOVA, T M. NESTERENKO, T. V. YAKOVENKO, L. M. BARANOVSKA T V. SKOMOROKHOVA, G. L. GORELINA, I. P. OTROTTTENKO, O. V. GALYAS
PREVENT EXCESSIVE TOXICITY CONSERVATIVE TREATMENT OF LOCALLY FORMS OF CERVICAL CANCER
Sammary. It was proved chemoradiotherapy of 149 patients with advance forms of cervical cancer IIB-IIIB (T2b-3bN0-1M0) according to developed methods of complex conservative therapy taking into consideration an individual planning of radiotherapy by norms of not surpassing the level of normal tissue's tolerance. It was estimated the expression of common and local chemoradioreactions of critical organs and tissues. Toxic effects of treatment of researched and control groups did not differ from each other and did not exceed the second rate.
Keywords: cervical cancer, chemoradiotherapy, critical organs and tissues.
2015, vol XXIII, # 3, page 92
V. S. IVANKOVA, L. M. BARANOVSKAYA, T V. KOVALENKO, O. O. BAKAY
RESULTS OF SURGICAL TREATMENT OF REGIONAL CERVICAL CANCER CYTOTOXIC DRUGS WITH WHEN COMBINED RADIATION THERAPY
Summary. In the department of clinical radiooncology brachytherapy unit of the National Cancer Institute conducted combined radiotherapy 103 patients with cervical cancer stage ПБ-ШБ cancer. Depending on the method of combined radiotherapy patients divided into 2 major (33 and 34 patients) and control (36 patients) group. In the study group patients underwent conformal radiotherapy and brachytherapy sources of high activity dose radiation (HDR). In the study group I patients during radiotherapy combined tehafur used orally in radiomodifying dose of 800 mg per day and cisplatin intravenously 50 mg 1 time per week to a total dose of 200-300 mg. In the control group patients underwent conventional external beam radiotherapy and brachytherapy sources intermediate dose radiation (MDR). Use chemoradiomodification facilities and modern radiotherapy in patients with cervical cancer helps to speed up the pace and increase the degree of regression of cervical cancer compared to the standard method of combined radiotherapy does not increase the frequency and manifestations of general and local toxicity of treatment.
Keywords: cervical cancer, combined radiotherapy, conformal radiotherapy, brachytherapy.
2015, vol XXIII, # 3, page 95
V. PP. STARENKIY, O. M. SUKHINA, A. V. SVINARENKO, L. O. AVERYANOVA, V. V. KARVASARSKA
THE REORGANIZATION OF FUNCTIONING OF THE DEPARTMENT OF RADIATION THERAPY UNDER CONDITIONS OF THE INCREASING FLOW OF PATIENTS FROM THE ATO ZONE
Summary. This article presents the results of the «Grigoriev Institute for Medical Radiology of NAMS of Ukraine» radiotherapy department working under conditions of the increased flow of patients from the ATO zone, іmplementation of these recommendations will be helpful in the process of adaptation in receiving patients from the ATO zone, and establishing full-fledged department work.
Keywords: radiotherapy department, patients from ATO zone.
2015, vol XXIII, # 3, page 97
Ye. N. SUKHINA, A. V. OVCHARENKO, V. P. STARENKIY, T. P. GRISHCHENKO, A. N. NASONOVA, A. S. NESTERENKO
ANGIOBLASTIC EFFECT AND TOXICITY OF CHRONORADIOTHERAPY OF RECTAL CANCER AND CERVICAL CANCER
Summary. The main content of the article presents an analysis of chronomodulated radiochemotherapy for malignant tumors of the pelvis, and demonstrates the practical value and the potential of these studies on the basis of personal, more than a decade, experience in using the chronomodulated mode in treatment of rectal cancer and cervical cancer. A conclusion was reached that chronomodulated radiochemotherapy is a modern, effective method of complex treatment of malignant tumors of the pelvis, which significantly improves the treatment results, allowing to increase the antitumoral effect on the tumor and reduce toxicity in all stages of the disease.
Keywords: chronomodulation, malignant tumor, radiation therapy, toxicity, anticancer drugs.
2015, vol XXIII, # 3, page 102
Ye. N. SUKHINA, V. P. STARENKIY, A. V. OVCHARENKO, A. S. NESTERENKO, Ye. V. NEMALTSOVA, L. L. VASILYEV, A. V. TROFIMOV
THE APPLICATION OF IN VIVO DOSIMETRY DURING TELETHERAPY IN LOCALLY ADVANCED CERVICAL CANCER PATIENTS
Summary. Measuring of target dose was conducted on the mucous membrane of rectum during the session of the external beam radiation therapy. The data received during dosimetry of 12 patients with cervical cancer who received combined radiation therapy by the radical program, indicate divergence between the planned and measured dose on the mucous membrane of rectum, that does not exceed 3 % what is acceptable according to the requirements International Commission on Radiation Units and Measurements.
Keywords: dosimetry in vivo, external beam radiation therapy, cervical cancer.
2015, vol XXIII, # 3, page 104
V. P. STARENKIY, L. O. AVER'YANOVA, V. V. KARVASARSKAYA L. L. VASILEV, A. V. TROFIMOV
MODERN TECHNOLOGIES OF EXTERNAL BEAMRADIATION THERAPY: REALITIES AND PROSPECTS IN UKRAINE
Summary. The current state and prospects for the development of external beam radiation therapy (EBRT) in Ukraine are analyzed. The ways of improving the technological support of radiotherapy service of Ukraine are defined.
Keywords: external beam radiation therapy, planning system, imaging systems.
2015, vol XXIII, # 3, page 108
L. L. VASILEV, A. V. TROFIMOV, V. P. STARENKIY
DEFINITION OF INNER FIXED POINT OPTIMAL POSITION DURING RADIATION THERAPY PLANNING OF LUNG CANCER PATIENTS USING RADIOGRAPHY METHOD
Summary. The study of set-up errors during matching of X-Ray images with reference ones to bony landmarks such as vertebrae, sternum, ribs and carinawas made. Also the search of better landmarks was conducted in order to minimize set-up errors during positioning of the patient with following reduction of radiation exposure to organs at risk.
Keywords: radiation therapy, lung cancer, topometric preparation, bony landmarks.
2015, vol XXIII, # 3, page 112
B. P. STARENKIY, Ye. N. SUKHINA, A. V. SVINARENKO, C. V. ARTYUKH, S. M. TESHNER, V. V. KARVASARSKAYA
EXPERIENCE OF APPLYING THE METHOD OF CONFORMAL RADIATION THERAPY CHRONOMODULATED IN HYPOFRACTIONATION MODE TO A MODIFICATION OF 5-FLUOROURACIL IN THE TREATMENT OF HEAD AND NECK TUMORS
Summary. Poor results of head and neck tumors management have led scientists to working out of new schemes chemotherapy used simultaneously with altered fractionated radiotherapy. The study described technology of altered fractionated radiotherapy. The acceptability of method and the treatment short-term results are analysed. First experiences of chronomodulated conformal chemoradiotherapy for head and neck tumors with the use of hypofractionation mode were compared with those of standard RT. Immediate results of conformal chronomodulated radiation therapy in the mode of hypofractionation with the modification of 5-fluorouracil significantly higher when compared with RT in traditional fractionation mode. The original method of conformal chronomodulated radiation therapy in the mode of hypofractionation with the modification of 5-fluorouracil did not cause increase of incidence of severe radiation reactions in the mucous membrane of the oropharyngeal area and laryngeal cartilages.
Keywords: head and neck tumors, chemoradiation therapy, mode of hypofractionation.
2015, vol XXIII, # 3, page 114
O. M. IVANKOVA, V. S. IVANKOVA, I. I. SMOLANKA, O. F. LIGIRDA, O. I. KOSTRIBA
IMPROVING EFFICIENCY OF NEOADJUVANT CHEMORADIOTHERAPY OF PRIMARY INOPERABLE BREAST CANCER IN ELDERLY PATIENTS
Summary. The study demonstrated that the conduct of neoadjuvant radiotherapy on the background of the modifier allowed to increase the frequency of cases of partial and complete tumor response on 24.22 %. Fluoropyrimidines do not increase the toxicity of treatment used as the addition for neoadjuvant therapy regimen.
Keywords: breast cancer, chemoradiotherapy, radiomodifiers, fluoropyrimidines.
2015, vol XXIII, # 3, page 117
Yu. K. VIVCHARENKO, Kh. I. POPIVNYAK, V. R ROMANCHUK, I. M. OSTAPYAK, A. E. KRIZHANIVSKA, N. M. VOLOSHIN
EFFICACY OF PROLONGED EPIDURAL ANESTHESIA DURING PALLIATIVE RADIOTHERAPY IN PATIENTS WITH MULTIPLE METASTATIC BONE LESION
Summary. the research deals with the outcomes of prolonged epidural anesthesia in 22 patients with prominent pain syndrome caused by multiple metastatic skeleton lesion. This method has proved to increase efficacy and quality of palliative therapy in such patients as well as solve other medical and social issues of their routine life.
Keywords: metastatic bone lesion, palliative radiotherapy, prolonged epidural anesthesia, bisphosponates.
2015, vol XXIII, # 3, page 120
I. M. KIKHTENKO, M. I. KHVOROSTENKO, Yu. M. KHVOROSTENKO
PECULIARITIES OF DIAGNOSIS, COURSE AND TREATMENT OF LATE RADIATION ULCERS
Summary. Peculiarities of diagnosis, course and treatment of late radiation ulcers. The efficiency of treatment with electromagnetic fields of extremely low frequency is shown. Side effects of long-term exposure have not been identified.
Keywords: electromagnetic field of low frequency, late radiation damage, treatment.
2015, vol XXIII, # 3, page 123
O. O. EGOROV
THE CENTRAL NERVOUS SYSTEM OF THE FETUS IN PREGNANT WOMEN AFTER ORGAN-PRESERVING TREATMENT OF PRECANCER AND EARLY STAGES OF CERVICAL CANCER
Summary. Magnetic resonance imaging is a promising method of research in tocology. The use of MRI for the first time with high precision anatomical interpretation to diagnose the state of the Central nervous system of the fetus in pregnant women after organ-preserving treatment of precancerous cervical disease and early stages of cervical cancer.
Keywords: pregnancy, magnetic resonance imaging, cervical cancer.
2015, vol XXIII, # 3, page 125
N. Ye. PROKHACH, P. P. SOROCHAN, I. A. KOMAROVA, O. V. KUZMENKO, M. O. IVANENKO
PSYCHOSOMATIC DISTURBANCES AT PATIENTS WITH UTERINE CORPUS CANCER WITH CORTISOLEMIA OF VARIOUS EXPRESSION AT STAGES OF THE COMBINED TREATMENT
Summary. The assessment of an integrated indicator of quality of life, indicators of emotional and cognitive functioning, indicators of fatigue, pain and sleep disorders at stages of the combined treatment at patients with uterine corpus cancer with cortisolemia of various expression is carried out. Psychosomatic disorders are least expressed at patients with the low and high level of a hydrocortisone whereas patients with intermediate levels of a hydrocortisone have more expressed fatigue, the feeling of pain, essential sleep disorders is stronger. Clarification of the mechanisms involved to development of psychosomatic disturbances in patients with different expression of a cortisolemia is necessary for development of the individualized strategy of prophylaxis and treatment focused on conservation of quality of life.
Keywords: uterine corpus cancer, psychosomatic disturbances, cortisol.
2015, vol XXIII, # 3, page 128
N. D. ORISHCHIN, Yu. P. MILYAN, T M. GRINKIV, L. B. KHRUPOVICH
CASE REPORT OF RADIOLOGICAL DIAGNOSTICS AND DYNAMIC OBSERVATION OF LUNG CARCINOMA METASTASES TO PERICARDIUM AND LEFT ATRIAL APPENDAGE
Summary. Implementation of modern radiological diagnostic methods allows to reveal cardiac metastases before clinical manifestation. We represent a case of radiological diagnostics of lung carcinoma metastases to pericardium and left atrial appendage, revealed with CT of thorax.
Keywords: lung carcinoma, cardiac metastases, computed tomography.
2015, vol XXIII, # 3, page 131
G. A. ZAMOTAEVA, F. V. FILCHAKOV, N. M. STEPURA, K. S. SHUMILINA, S. V. GULEVATIY, S. M. KUKUSHKINA, M. D. TRONKO
INFLUENCE OF RADIOIODINE THERAPY ON THE IMMUNOPHENOTYPE OF PERIPHERAL BLOOD LYMPHOCYTES OF PATIENTS WITH THYROID CANCER OF DIFFERENT AGE
Summary. The authors present the results of a study of the phenotypic composition of blood lymphocytes in patients with differentiated thyroid cancer of different all age before and on day 6 after radioiodine therapy.
The phenotypic profile of peripheral blood cells was determined in patients of three age groups: patients aged under 18 years (group 1), patients whose age was within the range 19 to 40 years (group 2), and patients older than 41 years (group 3).
The studies have shown that in patients with thyroid cancer, abnormalities developed in the composition of peripheral blood lymphocytes, which were more pronounced in elderly patients. Under the influence of radioiodine, disturbances in the immune system of patients are aggravated.
The most significant after-effects of radioiodine therapy that had been identified in patients of all age groups, were represented by a significant decrease in the number of B-lymphocytes, an increase in natural killer cells and CD95+ lymphocytes. Furthermore, it was found that radioiodine has the most significant effect on the immune system of children and adolescents. In this age group, the content of lymphocyte subpopulations is changing: CD4+, CD8+, ГО.І, CD19+, CD16+CD56+, CD95+ and HLA-DR, which suggests the need for further dynamic studies in this age group of patients, which is the most sensitive to radioiodine effect in order to determine the extent of immunological disorders and the terms of their recovery.
Keywords: differentiated thyroid cancer, iodine-131, age, radioiodine therapy, lymphocyte phenotype.
2015, vol XXIII, # 3, page 135
V. I. KONANIKHIN, O. E. KOLPAKOV, Yu. V. ROZHKOVA
COMPLICATIONS AFTER COMBINATION THERAPY IN PATIENTS WITH CERVICAL CANCER
Summary. Complications on the organs of the urinary system is the most common complications in patients with cervical cancer. Common cervical cancer (stage Ib or above) is a disease that is characterized by a high risk of complications of both the disease and its treatment. Treatment of patients with cervical cancer requires the participation of experts at least three areas — the oncologist, radiologist and urologist.
Keywords: urogynecology, cervical cancer, chemoradiotherapy, urological complications, urinary system.
2015, vol XXIII, # 3, page 137
Yu. I. YAKOVETS, N. G SEMIKOZ, M. L. TARANENKO, O. V. ZHILTSOV, A. V. ROGALEV
THE OPTION OF PALLIATIVE TREATMENT OF COLORECTAL CANCER PATIENTS WITH LIVER METASTASES AND OBSTRUCTIVE JAUNDICE
Summary. This paper examines a version of the combined treatment of patients with colorectal cancer and liver metastases in the background of obstructive jaundice with intra-arterial chemotherapy followed by a course of radiotherapy to the area of the liver developed in DOPTS techniques. The efficiency of our proposed method in comparison with the previously existing ones is proved.
Keywords: colorectal cancer, metastases to the liver, jaundice, radiation therapy, intraarterial chemotherapy.
2015, vol XXIII, # 3, page 140
B. N. MUSAYEV, N. Ye. NOVIKOV, D. K. VINNITSKAYA, Ye. V. DYAKOVA
LUNG NODULES ACCIDENTALLY DETECTED ON CT SCANS
Summary. Improving of the spatial resolution of modern CT scanners has increased the amount of information obtained by lung CT, and thus the amount of accidentally determined nodules and quality of their structure specification. To unify the criteria of their follow-up CT studies Fleischner Society has issued recommendations for management of solid pulmonary nodules, and then added recommendations for subsolid nodules. In this article the review of categories of such accidental findings in lungs is presented with follow-up criteria and annotations applied.
Keywords: lung nodule, solid, subsolid, ground-glass opacity, follow-up.
2015, vol XXIII, # 3, page 142
V. P. STARENKIY, O. M. ZASUKHINA, N. V. BILOZOR, V. V. KARVASARSKA, L. L. VASILEV
THE CHOICE OF IRRADIATION VOLUME RADIOTHERAPY IN SEQUENTIAL CHEMORADIATION THERAPY OF NON-SMALL-CELL LUNG CANCER
Summary. This paper describes the results of conformal radiotherapy using different target volume.
The purpose of this work — improving the efficiency of conformal radiotherapy in sequential chemoradiation therapy by optimizing the choice of irradiation volume.
In a clinical study found that exposure to a linear accelerator mode classical fractionation NSCLC patients using irradiation volume, which was formed according to KT conducted after chemotherapy, increases the frequency of positive objective response compared with the volume of exposure data for KT to special treatment. In this case, the positive effect of radiation treatment in all groups studied is accompanied by improved quality of life of patients. Hematologic reactions (I degree) does not interfere with completion of the radiation treatment in full. Thus, the tolerance of the test volume irradiation should be considered satisfactory according to the follow-up visit at 3 months. But we need to continue research to assess the immediate Results.
Keywords: non-small-cell lung cancer, conformal radiotherapy, chemoradiation treatment, Clinac 600C, target volume.
2015, vol XXIII, # 3, page 147
N. V. BELOZOR, V. P. STARENKIY, Ye. N. SUKHININA, V. V. KARVASARSKAYA
RADIAL ESOPHAGITISES AT DIFFERENT TECHNIQUES OF RADIATION THERAPY OF PATIENTS WITH NON-SMALL CELL LUNG CANCER
Summary. A comparative analysis was conducted of radiation esophagitis in different modes of dose fractionation with etoposide and cisplatin modifications on the gamma-therapeutic apparatus and the linear accelerator of the non-small cell lung cancer patients. The use of accelerated hyperfractionation modes with dose escalation with etoposide modification does not cause a statistically significant increase in the frequency of radiation esophagitis Grade I. The application of accelerated hyperfractionation modes with dose escalation in conjunction with cisplatin increases the frequency and the severity of radioreaction of the esophageal mucosa. The frequency of radiation esophagitis increases during the NSCLC Stage IIIB and with the general condition of the patient at less than 70 points according to the Karnofsky scale.
Keywords: non-small cell lung cancer, radiotherapy, accelerated hyperfractionation modes, radiation esophagitis.
2015, vol XXIII, # 3, page 151
M. V. SOKOLOVSKA
EFFICIENCY OF TUMOR RADIOSENSITIZATION SMALL DOSES OF IONIZING RADIATION IN RADIATION THERAPY FOR ORAL MUCOSA CANCER II-III STAGES
Summary. The efficiency of tumor radiosensitization by low doses of ionizing radiation in radiotherapy patients in the II-III stages of oral mucosa cancer. There was established, that this radiomodification method improving both the immediate and long-term results of radiotherapy is not dependent of the stage process.
Keywords: oral cavity, cancer, beam treatment, radio modification, sensitization small doses of ionizing radiation.
2015, vol XXIII, # 3, page 153
N. Yu. SPIZHENKO, T I. CHEBOTAROVA, O. A. SHARAEVSKIY, V. M. BURIK, A. O. KARNAUKHOVA, O. G. YARMAK, I. S. DIONISEVA
HYPOFRACTIONAL STEREOTACTIC RADIOTHERAPY OF HYPERNEFROID CANCER (SABR)
Summary. The study is based on an analysis of 76 patients experience treatment of renal cell cancer (56 men and 20 women age from 44 till 76 years), including 19 — with a single kidney and 5 — with lesion in both kidneys. Complete regression of the primary tumor was achieved in 10 patients, tumor reduction more than 50 % — 54 patients, stabilization — at 12 patients. The follow up was from 6 months till 36 month. The three year survival rate is 66 %.
Keywords: renal cell carcinoma, hypofractional, stereotactic radiotherapy, radiosurgery complex CyberKnife.
2015, vol XXIII, # 3, page 156
A. B. GRYAZNOV, V. P. IVCHUK
RADIOSURGICAL TREATMENT OF SECONDARY BRAIN TUMORS USING RADIOSENSITIZERS
Summary. Showing treatment results of fractionated stereotactic radiosurgery in 32 patients with brain metastases. The median dose at FSRS was 30 Gy (from 21 to 40 Gy) for 3 to 5 fractions.
In the flow of first-year 24 patients living after treatment.
Hypofractionated stereotactic radiosurgery improves local control of tumorgrowth with brain metastases. Due to conformal dose distributions are not increasing side effects of treatment, and the use of radiosensitizers promotes early response of metastatic lesions on radiosurgery and, in turn, improves the effectiveness of treatment.
Keywords: вшп metastases, hypofractionated stereotactic radiosurgery (HSRS), radiosensitizers.
2015, vol XXIII, # 3, page 161
SCIENTIFIC AND PRACTICAL CONFERENCE WITH PARTICIPATION OF INTERNATIONAL SPECIALISTS «CURRENT ISSUES OF DIAGNOSTICS AND THERAPY IN NUCLEAR MEDICINE»
16-17 June 2015, Kharkiv
Conference Proceedings
2015, vol XXIII, # 3, page 162
V. V. GOLOTYUK
PECULIARITIES OF RADIOTHERAPY THERAPEUTIC PATHOMORPHOSIS OF REGIONAL LYMPH NODES UNDER THE INFLUENCE OF NEOADJUVANT DISTANT GAMMA THERAPY FOR RECTAL CANCER WITH THE USAGE OF POLYRADIOMODYFICATION
Summary. A high efficacy of neoadjuvant middle-fractioned gamma irradiation with polyradiomodification with tegafur and L-arginine hydrochloride was established. Conclusion was based on the analysis of pathological changes in the light and ultra-thin levels with determination of the therapeutic pathomorphosis degree in regional metastases-affected lymph nodes in 32 patients with rectal cancer.
Keywords: rectal cancer, lymphatic nodes, therapeutical pathomorphosis, chemoradiotherapy, nitric oxide.
2015, vol XXIII, # 3, page 165
G. V. ZELINSKA
THE IMUNOCYTOCHEMICAL ADVANCES IN PROGNOSIS OF METASTASIS RADIOIODINE RESISTANT OF PAPILLARY THYROID CARCINOMA
Summary. The topical issues is the problem of prognosis of metastasis radioiodine resistant metastasis. We offered the methods of prognosis of metastasis radioiodine resistant of papillary thyroid carcinoma with the help of immunocytochamical detection of the cytokeratin 17 and thyroid peroxidase. With the purpose of prognosis of metastasis radioiodine resistibility the cytokeratin 17 is taped in punctates of primary papillary carcinomas. This approach allows predict response of metastases on radioiodine therapy to choose proper therapeutic approach.
Keywords: papillary thyroid carcinoma, cytological diagnosis, prognosis, radioiodine resistant metastasis, cytokeratin 17, thyroid peroxidase.
2015, vol XXIII, # 3, page 167
V. D. ROZUMENKO, S. S. KOVAL, S. S. MAKEEV, A. V. ROZUMENKO
THE POSSIBILITIES AND ADVANTAGES OF THE USAGE OF COMBINED SPECT/MRI IMAGES IN THE DIAGNOSTICS OF BRAIN METASTASES
Summary. The following material presents the possibilities and advantages of the usage of combined SPECT/MRI images in the diagnostics of brain metastases. The results allow us to state, that the usage of MRI/SPECT fusion in the brain metastases diagnostics is highly informative, available and can be recommended for clinical use.
Keywords: combined images, SPECT, MRI, brain metastases.
2015, vol XXIII, # 3, page 169
T M. BABKINA, A. B. VINNITSKAYA, N. I. NOVIKOV
18F-FDG POSITRON-EMISSION TOMOGRAPHY IN LUNG CANCER PATIENTS MANAGEMENT
Summary. Current abstract describes clinical and diagnostic value of PET-CT in lung cancer patients management. This method allows lung cancer staging and recurrence or prolongation detection in patients who already finished or underwent part of prescribed treatment.
Retrospective analysis of collected data showed following diagnostic value parameters: sensitivity 96.3 %, specificity 77.7 %, positive predictive value 93.3 %, negative predicitve value 87.5 %.
Keywords: lung cancer, diagnostics, staging, positron-emission tomography, PET-CT.
2015, vol XXIII, # 3, page 170
T F. ZAKHARCHENKO, G. A. ZAMOTAEVA, S. V. GULEVATII
FUNCTION OF NK-CELLS AND NEUTROPHILS AFTER RADIOIODINE THERAPY IN CHILDREN AND ADOLESCENTS WITH DIFFERENTIATED THYROID CANCER DEPENDING ON THE PRESENCE OF METASTASES TO LUNGS
Summary. The authors have revealed some peculiarities of cytotoxic activity of NK cells and metabolic activity of neutrophils under the effect of radioiodine therapy (RIT) in children and adolescents with differentiated thyroid cancer, which depended on the presence of metastases to lungs. A significant impairment of NK-cell function after RIT was established for both groups, but a more pronounced decrease in this index compared with the index before RIT was found for the group without metastases to lungs. The activity of neutrophils after RIT in patients without metastases to lungs was increasing, which is a response to irradiation. In the group with metastases to lungs after RIT index of neutrophils is not changed, what may be due to the depletion of the function.
Keywords: thyroid cancer metastases, radioiodine therapy, NK-cell activity, metabolic activity of neutrophils, children and adolescents.
2015, vol XXIII, # 3, page 173
O. I. SOLODYANNIKOVA, G G. TKACH, S. I. KOROVIN, M. M. KUKUSHKINA
RADIONUCLIDE METHOD OF RESEARCH OF A CONDITION OF SENTINEL LYMPH NODES AT MALIGNANT TUMORS OF A MAMMARY GLAND AND MELANOMA
Summary. Radionuclide method of research of a condition of sentinel lymph nodes at malignant tumors of a mammary gland and melanoma.
The basic theoretical thesises about the importance of researches of sentinel lymph nodes with use of intraoperative gamma detection are given in article. Techniques of a lymphoscintigraphy and radionuclide detection by means of a radiocolloid are described. Results of own researches, namely — carrying out lymphoscintigraphy and radionuclide detection at 196 patients with a melanoma and at 43 — with a cancer of a mammary gland are analyzed.
Keywords: of sentinel lymph nodes, melanoma, tumor of a mammary gland.
2015, vol XXIII, # 3, page 175
N. I. LUKHOVITSKAYA, G. I. TKACHENKO, Yu. G. TKACHENKO, G. V. GRUSHKA, O. M. ASTAP'EVA, A. S. SAVCHENKO
LITERATURE REVIEW AND ANALYSIS OF CASE SERIES USING RECOMBINANT HUMAN THYROTROPIN ALFA IN PATIENTS WITH DIFFERENTIATED THYROID CANCER
Summary. The paper presents the results of treatment of 15 patients DTC with the drug rhTSH before radioiodine therapy.
The use of rhTSH preparation is the method of choice in patients with low levels of endogenous TSH (46.6 % in 15 patients) and in patients with bilateral paresis of the vocal folds (20 %). The use of rhTSH preparation significantly improves the quality of life of patients DTC due to the lack of clinical signs of hypothyroidism (33,4 %).
Keywords: differentiated thyroid cancer, treatment, hypothyroidism.
2015, vol XXIII, # 3, page 180
O. M. ASTAPEVA, YA. I. VIKMAN, O. I. PASKEVICH, M. E. SLABODCHIKOV
TRAINING EXPERIENCE OF STUDENTS CONCERNING THE NUCLEAR MEDICINE IN THE CONDITIONS OF THE HIGHER SCHOOL
Summary. The special aspects of training nuclear medicine specialists during education time in radiology department of medical university are the main conception of this work.
Keywords: nuclear medicine, specialist training, computer-based training for students.
2015, vol XXIII, # 3, page 182
O. I. PASKEVICH, G. V. GRUSHKA, O. M. ASTAFEVA, N. I. LUKHOVITSKA, G. I. TKACHENKO, A. S. SAVCHENKO
SCINTIGRAPHIC DYNAMICS VALUATION OF BONE METASTASIS IN THE COURSE OF THE TREATMENT OF 153SM-OKSABIFOR
Summary. In the present study we examined the role of bone scan with 99mTc-pyrophosphate treatment planning 153Sm-oksabifor followed by analysis of post-treatment monitoring of cancer patients with bone metastases.
Keywords: scintigraphy, pathology focus, metastasis, samarium, technetium.
2015, vol XXIII, # 3, page 183
G. I. TKACHENKO, L. YA. VASILEV, O. M. ASTAPOVA, G. V. GRUSHKA, N. I. LUKHOVITSKA, A. S. SAVCHENKO, V. M. RIYAKO
LONG-TERM EXPERIENCE OF THYROID CANCER AT SI «GRIGORIEV INSTITUTE FOR MEDICAL RADIOLOGY OF NATIONAL ACADEMY FOR MEDICAL SCIENCES OF UKRAINE»
Summary. The purpose of work was to generalize long-term experience of treatment of the differentiated cancer of a thyroid gland (DCTG) 131-I in the leading department of a nuclear medicine which is recognized in Ukraine by the ancestor of fight against this widespread oncological disease. The analysis of efficiency of treatment of such patients during 2010-2014 is carried out. It is proved that DCTG differs in a productive development and in prognosticate relation is more encouraging, than other oncologic diseases.
Keywords: cancer of a thyroid gland, radioiodine therapy, destruction.
2015, vol XXIII, # 3, page 186
A. S. SAVCHENKO, G. V. GRUSHKA, G. I. TKACHENKO, N. I. LUKHOVITSKA
THE CHARACTERISTIC OF COMPLICATIONS OF RADIONUCLIDE THERAPY BY SAMARIUM OKSABIFOR AT ONCOLOGIC PATIENTS
Summary. On the basis of data of klinical-laboratory evaluation of 30 oncologic patients with bone metastasis the account and the analysis of complications of radio nuclide therapy (RNT) by samarium-oksabiforom are carried out. It is defined that RNT 153Sm increases efficiency of complex palliative treatment of patients with bone metastasis, has high tolerability and isn't followed by intensifying of frequency of radial reactions and complications.
Keywords: radionuclide therapy, samarium oksabifor, bone metastasis, radial complications.
2015, vol XXIII, # 3, page 189
O. V. DOMIN, S. V. BARANNIK, O. O. KHARUK, A. V. CHERGINETS
USING OF GRID-SERVICES OF VIRTUAL ORGANIZATION MEDGRID FOR STORAGE OF MEDICAL IMAGES
Summary. Grid-based storage system for medical images was created by the Institute for Scintillation Materials in collaboration with other NAS and AMS institutions. This system is a step toward electronic storage of medical data. We use DICOM as a standard of medical images for storing in Grid-system.
Keywords: medical image, Grid, DICOM, depersonalization.
2015, vol XXIII, # 3, page 191
G. O. ROMANENKO
THE SIGNIFICANCE OF THE NOTDIRECT RENAL ANGIOGRAPHY IN SCINTHIGRAPHY RESEARCHES AT CHILDREN WITH VESICO URETERAL REFLUX
Summary. In the article the possibilities of the notdirectl radionuclide renal angiography are shown — for the detection and dynamic observation of changes in the kidneys blood supply of children that have VUR with graded severity. According to the data of our observations it was discovered that the lesion degree of renal hemodynamics is in direct dependence on the reflux severity, the duration of its influence on the kidney and the activity of VUR process. The objective evaluation of the renal hemodynamic should be applied for updating of disease activity, efficiency of the treatment, determination of subclinical signs of pathological process chroniation, prognosis for a further disease clinical course of children with various kidneys diseases that are accompanied by VUR. Keywords: children, vesico urethral reflux, hemodynamics.
2015, vol XXIII, # 3, page 193
I. Yu. CHERNYAVSKIY
SPECIFIC FEATURES OF ACCOUNTING THE TIME AND SPATIAL DISTRIBUTION OF ABSORBED DOSE DURING THE ASSESSMENT OF RADIATION CASUALTIES IN CURRENT CIRCUMSTANCES
Summary. This article presents an attempt to assess the necessity of accounting the spatial and time distribution of absorbed dose of mixed radiations of main radiation factors for the correct estimation of the troops' capabilities in the system of military dosimetry.
Keywords: absorbed dose, radiation casualties.
2015, vol XXIII, # 3, page 196
N. P. DIKIY, A. V. GRUSHKA, N. V. KRASNOSELSKIY , Yu. V. LYASHKO, Ye. P. MEDVEDEVA, O. I. PASKEVICH
THE CONTENT OF 153SM-OXABIFOR IN CANCER PATIENTS BLOOD IN THE TREATMENT OF BONE METASTASIS
Summary. Concentration 153Sm in the blood of patients with bone metastasis after radionuclide therapy was determined. Considerable variation of the content of 153Sm in blood of patients with various primary cancers from 10 to 65 Bq/ml is found. The effective half-life of 153Sm in the blood of patients was estimated at more than 10 days during the course of the therapy in time interval more than 7 days.
Keywords: 153Sm-oxabifor, linear electron accelerator, radionuclide therapy, the half-life time.
2015, vol XXIII, # 3, page 198
G. V. GRUSHKA
PALLIATIVE RADIONUCLIDE THERAPY OF BONE METASTASES (lecture)
Summary. The lecture is devoted to radionuclide therapy (RNT) pain syndrome in patients with bone metastases. Shown the available radionuclides and their physical characteristics, indications and contraindications for RNT bone metastases. It is concluded that PHT is an effective systemic treatment that reduces mortality and improves the quality of life of patients.
Keywords: radionuclide therapy, bone metastases.
Social networks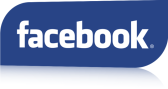 Since 1993 the Institute became the founder and publisher of "Ukrainian Journal of Radiology":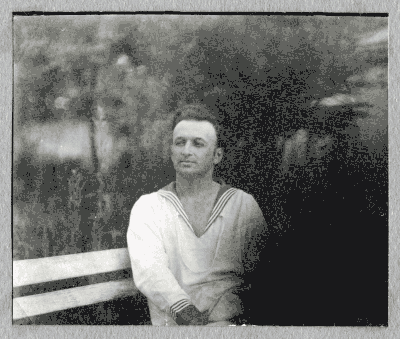 S. P. Grigorjev