Home » Ukrainian Journal of Radiology »

2014, vol XXII, # 1
2014, vol XXII, # 1
THE CONTENTS
2014, vol XXII, # 1, page 5
Kramnyy Ivan Omelyanovych, Voronzhev Ihor Oleksandrovych, Sorochan Oleksiy Pavlovych, Kolomiychenko Yuriy Anatoliyovych, Shapovalova Viktoriya Viktorivna, Limaryev Serhiy Volodymyrovych
Radiation diagnosis of inflammatory changes of the chest in preterm infants with low birth weight
Objective: To specify the nature of radiological signs of inflammatory changes in the lungs of preterm infants with low birth weight.
Materials and methods: A detailed analysis of chest radiographs in the direct projection of 41 premature newborns with respiratory distress syndrome was done. The patients with pneumonia were performed dynamic investigation. Ultrasound examination of the cardiovascular system using Doppler echocardiography was obligatory.
Results: Pneumonia was present in the majority of patients (boys - 79.2 %, girls - 88.2 %), it was frequently located in the upper lobes, predominantly in the right lung. In addition, the described peculiarities of development and dynamics of pneumonia were reported. The relationship with the diseases associated with pneumonia or the forerunners of its development was investigated. The nature, frequency, and radiographic signs of complications of acute pneumonia in this group of patients are reported.
Conclusion: Radiography occupies a leading position in diagnosis of acute diseases of chest organs in children, including in preterm ones with low birth weight. The most typical form of lung injury in these patients is small-focus pneumonia with the changes preferentially located in the right lung and longer course.
Key words: radiography, preterm infants with low birth weight, pneumonia, respiratory distress syndrome.
2014, vol XXII, # 1, page 11
Lysenko Nataliya Serhiyivna, Sharmazanova Olena Petrivna, Korolkov Oleksandr Ivanovych, Onishchenko Oleksandr Vasylovych
Comparison of radiological findings in congenital hip dislocation in children before and after reposition
Objective: To investigate radiagraphically the dynamics of the hip joint structure before and after surgical treatment of congenital hip dislocation, depending on the age of the patients.
Materials and methods: X-ray films of 40 children aged 2-15 with hip dysplasia were analyzed. The patients were divided into groups I and II, and two subgroups (a, b). The key radiometric indicators were analyzed; the structure of hip joints was assessed.
Results: 87.5 % of children from group I did not have changes in the structure of joint elements before the treatment, 12.5 % had cysts and signs of aseptic necrosis of the femoral head. After surgery, changes in the structure were found in 45.8 % of cases. In 87.5 % of patients from group II the structure was not changed before the surgery. 6-9 months after the surgery cysts and aseptic necrosis were diagnosed in 31.3 % of children. The changes in radiometry findings prevailed in group II.
Conclusion: The results of treatment for congenital hip dislocation depend on the state of the joint elements. Relapses of subluxation and dislocation of the joints in the postoperative period are more often observed in patients with aseptic necrosis of the femoral head and cyst-like restructuring of the joint. Pathological changes in the structure after surgical treatment prevail in group I.
Key words: hip dysplasia, children, surgery, bone structure.
2014, vol XXII, # 1, page 18
Vasylyev Leonid Yakovych, Radzishevska Yevheniya Borysivna, Vikman Yan Eduardovych, Tarasova Oksana Mykolayivna, Nasonova Alla Mykolayivna, Ponomarov Ihor Mykolayovych, Shutov Serhiy Vladyslavovych, Sukhina Olena Mykolayivna
The results of mathematical analysis of catamnesis data about second primary tumors
Objective: To conduct mathematical processing of follow-up data of paper medical records of patients who underwent special treatment in clinic of the Institute in whom metachronic tumors of different nosological forms were diagnosed, with the purpose to obtain more information about secondary carcinogenesis.
Material and Methods: Medical records of groups of patients with second cancers and patients with advanced metastatic tumors who were treated at the hospital of SI «S.P. Grigoriev Institute for Medical Radiology, NAMS of Ukraine» in 1980-2003 were selected and converted into electronic form. The initial statistical analysis of the data accumulated by methods of nonparametric statistics using statistical environment Statistica was done. The study was conducted by comparing the group of second tumors (ST) with the group of metastatic tumors (MT) and without negative effects (WNE). The main direction of search for differences between the groups was to study the characteristics of the organism-carrier and the first tumor.
Results: It was found that most frequently ST occurred against a background of the first cancer of rectosigmoid junction (1.4%), followed in frequency by breast cancer (1.1%), cervical cancer (0.9 %) and Hopkins's disease (0.7%).
It is shown that the first peak of ST risk accounted for the 7th year, second - 21st, third - 28th year after treatment of the first tumor. Maximum recorded time between the two tumors was 38 years. Analysis of information relating to the patients with breast cancer (group ST BC and MT BC) demonstrated significant differences between the patients with ST and WC by blood group, ethnic group and color of the eyes. In group WC BC 2nd blood group dominated (this corresponds to general population data for Ukrainians), in group ST BC- 1st group. Statistically significant is relationship between ethnicity and long-term results of treatment of the first tumor: Ukrainians of groups WC BC and ST BC in terms of long-term effects were distributed almost equally, and in Russians and Jews, the vast majority had second tumors. Similarly, nontrivial is the relationship between the color of the eyes and long-term consequences of treatment of the first tumor: most second tumors were observed in patients with brown eyes.
Comparison of the groups from the perspective of the characteristics of the first tumor revealed that main group and the controls did not differ by the stages of the first tumor. However, there is significant dependence in assessment of metastases to the regional lymph nodes (N0 or N1 by TNM classification): a common tendency of groups WC and ST was detected. Most patients did not have metastases to the regional lymph nodes with reverse dependencies in MT group, where the patients with such lesions prevailed.
In contrast to the unequal quantitative of characteristics of second cancers for different nosological forms (frequency of occurrence), qualitative characteristics ST (nosological form) in some cases, by contrast, is considered typical: in the first place - BC , second - UBC . The dependence was found for 3 most numerous nosologies of first tumor - breast cancer, thyroid cancer and cervical cancer.
Conclusion: The use of modern approaches to the process of obtaining information allowed to find in the already processed data new non-obvious knowledge about secondary carcinogenesis.
Key words: cancer, metachronic tumors, secondary tumors, late metastatic tumors, statistical analysis.
2014, vol XXII, # 1, page 27
Seheda Tetyana Valeriyivna, Pasyuha Volodymyr Mykolayovych, Husakova Valeriya Antonivna, Mitryayeva Nataliya Andriyivna
Morphological assessment of apoptosis and ceramide content in Guerin's carcinoma in rats at combined effects of ionizing radiation and Etoposide
Objective. Morphological analysis of apoptosis and proapop-totic lipid ceramide (СМ) levels in rats with Guerin's 's carcinoma at combined action of ionizing radiation and Etoposide.
Material and Methods: Wistar rats weighing 160-180 g subcutaneously inoculated with adenocarcinoma Guerin's adenocarcinoma were used in the experiment. Irradiation of the tumor growth zone was performed using RUM unit (x-rays) and a linear accelerator Clinac 600 C (high-energy photon radiation) using standard specifications, in fractions at 24-hour intervals between the sessions, with absorbed dose of 5 Gy per fraction and total of 10 Gy. Anticancer agent Etoposide (Ebewe) was administered intraperitoneally 24 hours before the first irradiation session at a dose of 8 mg/kg of body weight. Decapitation was performed 24 hours after the last irradiation session. Lipid extraction was performed according to Folch. Lipids were processed by iodine vapor and compared to ceramide standards (Sigma). The findings were expressed as nmol/mg of protein. Its content in the test samples was determined according to Lowry. The slices of experimental tumors with 8-10 pm thickness were deparaffinized and stained with hematoxylin-eosin according to the guidelines. The samples were studied and photographed using Axiolab-Zeiss microscope (Germany). Fluorescence microscopy was used to cont the cells with typical apoptotic morphology. The findings were expressed as percentage of cells with fluorescent DNA fragments of apoptotic cells per 100 investigated tumor cells in the field of vision. Statistical analysis was performed using the PC software and Statistica Biostat using parametric and nonparametric methods for small samples.
Results: It was shown that combined action of ionizing radiation (IR) and Etoposide resulted in significant increase in apoptotic index of the tumor tissue: 10.8 times under the action of x-rays and 10.2 times at high-energy photon radiation when compared to the controls, and 8.2 and 6.2 times vs. irradiation only. The combined action of IR and Etoposide increased the content of CM in Guerin's carcinoma 7.9 times at x-ray exposure and in 7 times at exposure to high-energy photon radiation, 5.8 and 5.0 times compared with the group that was irradiated only.
Conclusion: It is shown that combined effect of different energy band IR and Etoposide leads to stimulation of apoptosis in the tissue Guerin's tumor.
Key words: ionizing radiation, Etoposide, apoptosis index, ceramide.
2014, vol XXII, # 1, page 34
Pylypenko Mykola Ivanovych
Local radiation damages
Key words: pathogenesis of local radiation damages, radiation therapy, local radiation damages of tissues and organs: skin, mucosa, heart, great vessels, breast, thyroid, CNS, eyes, digestive organs, urogenital organs, connective tissue and bones.
2014, vol XXII, # 1, page 46
Yakymova Tamara Petrivna, Yakymov Dmytro Yuriyovych, Shevchenko Oksana Valentynivna
Basal-cell skin cancer: current problems
2014, vol XXII, # 1, page 56
Pylypenko Ivan Mykolayovych
Art of preparation for publication of scientific texts
2014, vol XXII, # 1, page 60
Kramnyy Ivan Omelyanovych, Limaryev Serhiy Volodymyrovych
Clinical radiographic differential diagnosis of pneumocystosis in HIV-infected and AIDS patients
2014, vol XXII, # 1, page 64
Tkachenko Gryhoriy Ivanovych, Lukhovytska Nataliya Ihorivna, Tkachenko Yuriy Hryhorovych, Grushka Ganna Vasylivna, Kondratyeva Olha Gryhorivna, Astapʺyeva Olha Mykolayivna, Paskevych Olha Ivanivna
Long-term prognosis assessment in differentiated thyroid cancer
2014, vol XXII, # 1, page 71
Tkachenko Gryhoriy Ivanovych, Lukhovytska Nataliya Ihorivna, Tkachenko Yuriy Gryhorovych, Grushka Ganna Vasylivna, Kondratyeva Olha Gryhorivna, Astapʺyeva Olha Mykolayivna, Paskevych Olha Ivanivna
The peculiarities of diagnosis of differentiated thyroid cancer relapses
2014, vol XXII, # 1, page 76
Pylypenko Ivan Mykolayovych
Brain tumours radiotherapy: neurocognitive functions status
Social networks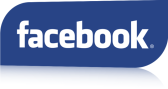 Since 1993 the Institute became the founder and publisher of "Ukrainian Journal of Radiology":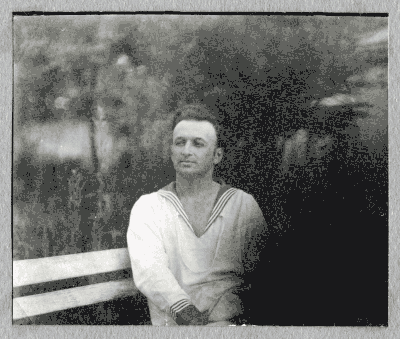 S. P. Grigorjev